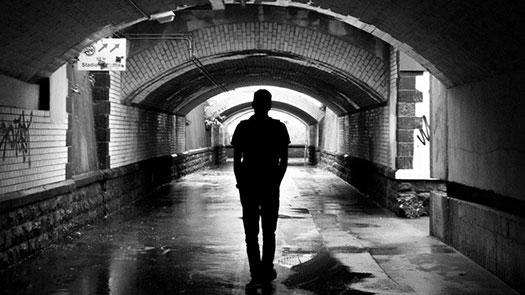 Friday 20 May 2022
In Search of Fathers
By Babel Theatre. Presented by the Performance Research Group
6pm—8pm
IN SEARCH OF FATHERS is a production in development with Babel which will examine young people's relationships to their elders and the impact of their elders on their life, their world and themselves. Babel are delighted to be undertaking this initial development with the students of MFA/MA Contemporary Performance at Manchester School of Theatre, Manchester Metropolitan University as their artist-led project, supported by HOME. This work-in-progress performance will be followed by a Q&A with the company exploring the process.
Babel is an award-winning Brixton-based physical theatre company led by Artistic Director Joseph Lynch. Babel aims to create ambitious, high quality, high impact, radical, experimental and expressive physical performative theatre and operate people-led skills development, community cohesive and socially inclusive creative engagement programmes. Babel is renowned for making and delivering work which examines, expresses and explores contemporary modern living through the lens of marginalised voices and stories. Babel Creative Team: Joseph Lynch, Director and Co-Movement Director. Valerie Ebuwa, Co-Movement Director and Choreographer. Arron Greechan, Producer. Iona Bremner, Assistant Producer.
Book your FREE tickets on Eventbrite.
6pm
Arrival for drinks reception and buffet
6.30pm
Work-in-Progress (45 min approx)
7.30pm
Q&A
8pm
Finish
This is part of a series of New Research Narratives events coordinated by the Performance Research Group. The New Research Narratives fund is awarded by the Faculty of Arts & Humanities at Manchester Metropolitan University to support new initiatives. There will be further events taking place that showcase research by members of the group and provide opportunities for connections between Manchester School of Theatre, the city and the wider industry.
In association with