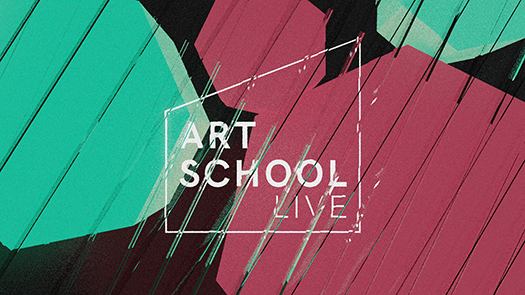 Thursday 26

—

Friday 27 January 2023
Art School Live Festival
4pm—9.30pm
Art School Live is back with another festival to kick off 2023 as part of Future Me week.
Join us at the School of Digital Arts (SODA) on Thurs 26 and Fri 27 January. 8 bands and 6 DJs will play across the two days from 4-9.30pm.
There will be a bar on the ground floor, and the 2nd floor will be transformed into a venue with video feedback loop visuals provided by Raz Ullah. The whole thing will also be live-streamed with a multicam setup as part of a RISE project.
It is 100% FREE to attend and all are welcome (both students and non-students). Grab a FREE ticket now. There will also be a number available on the door.
Bands: Werkha, Lovescene, Nxdia, Pozi, Reciprocate, Lavender Rodriguez, Pedro Pedro Pedro, Anna McLuckie
DJs: Lois MacDonald, Obeka, Shell Zenner, Whirldfuzzz, Lee Janda