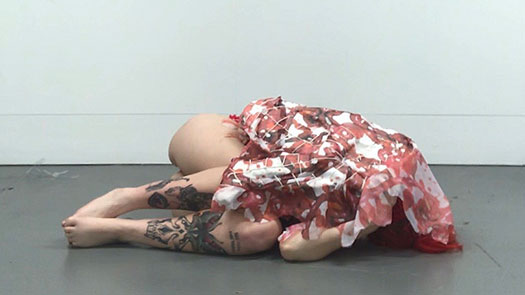 Friday 27 January 2023
Devise one action or gesture that can be easily repeated...
Alice Sheargold Bowen, Jasmine England, Liz Llewelyn, Jamie Moran, Felix/Fe & Nicola Singh. Curated by Nicola Singh.
12pm
A group response to the above provocation, exploring durational and time-based performance practices. The artists will perform for one hour, offering object-based, vocal and choreographic action and gesture. The performances will variously shift, melt, grow, fade, distort and tire over this period. These performances have emerged from a short course performance workshop offered to Fine Art, Art History and Curating students by artist and Senior Lecturer Dr Nicola Singh. The aim of the workshop was to provoke diverse registers and experiences of temporalities through performance.
Photo credit: Felix/Fe

Presented as part the Future Flares Festival