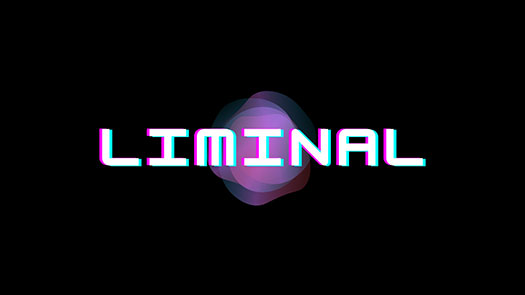 Tuesday 19

—

Thursday 21 September 2023
Liminal
MA Performance Showcase
Tuesday 19 September
Just a Woman Ovaryacting by Megan English – 6pm
Other by Eliza Beresford – 7pm
The Different Ways of Listening by Shana Riley and Philippa Horn – 8.15pm
Wednesday 20 September
All Over The Place by Robyn Daile Husselbee – 6pm
Cuccetta by Nikitas Christos, Stamoulakatou Elena, Loukas Zickevicius – 7pm
Inevitable by Rachel Barry and Bailie Stypa – 8.15pm
Thursday 21 September
Earthlings by Emmie Shaw-Peake – 6pm
Them by Teodora Staicu – 7pm
Crow by Alexis Maxwell – 8.15pm
Manchester School of Theatre (MST) invites you to experience three evenings of cutting-edge performance practice from our MA Performance students – class of 2023! Showing their expertise in the fields of contemporary performance, laboratory theatre, dance and performance art, Liminal will premiere original work from the theatre makers of the future, while marking the end of their MA journey here at the prestigious Manchester School of Art.
Join us in Grosvenor East's three theatre spaces from the 19th September – 21st September to watch a range of performances by MA Performance students. There will be three performances shown each night which you can view by purchasing a free ticket for the evening that you would like to attend. Drinks will also be available to pre-order alongside your free ticket.
Tuesday 19 September
Just a Woman Ovaryacting by Megan English
6pm start
An exploration of awareness into women's health issues and the shambles of awareness and care there is for it.
Duration: 30 mins
Venue: GE 1.04
Trigger warnings: Medical terminology, loud noises, projection, swearing, mentions of sexual themes
Instagram: @meganpaigeenglish
Other by Eliza Beresford
7pm start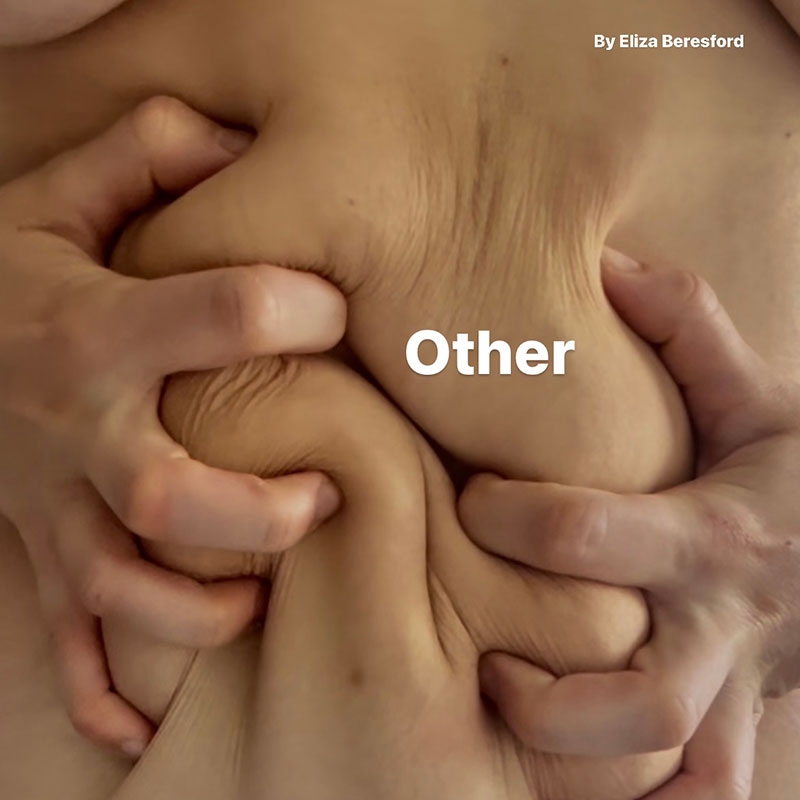 Other explores the politics of nudity, the female grotesque and abjection. Its provocative and confrontational nature is intricately woven with physical theatre, spoken word and audience interaction.
Duration: 45 mins
Venue: GE GF11
Trigger warnings: Nudity/provocative and confrontational language and imagery/audience interaction.
The Different Ways of Listening
by Shana Riley and Philippa Horn
8:15 start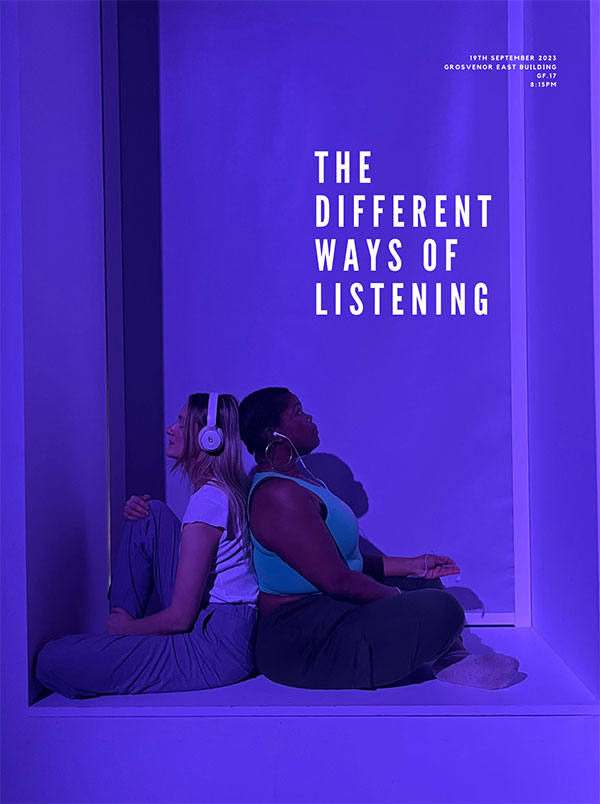 A piece exploring the intersectionality of different individuals within feminism.
Duration: 45 mins
Venue: GE GF17 (Main Theatre)
Trigger warnings: Conversations surrounding sex and violence.
Instagram: @philippasproductions
You can order tickets for 19th September here.
Wednesday 20 September
All Over The Place by Robyn Daile Husselbee
Start at 6pm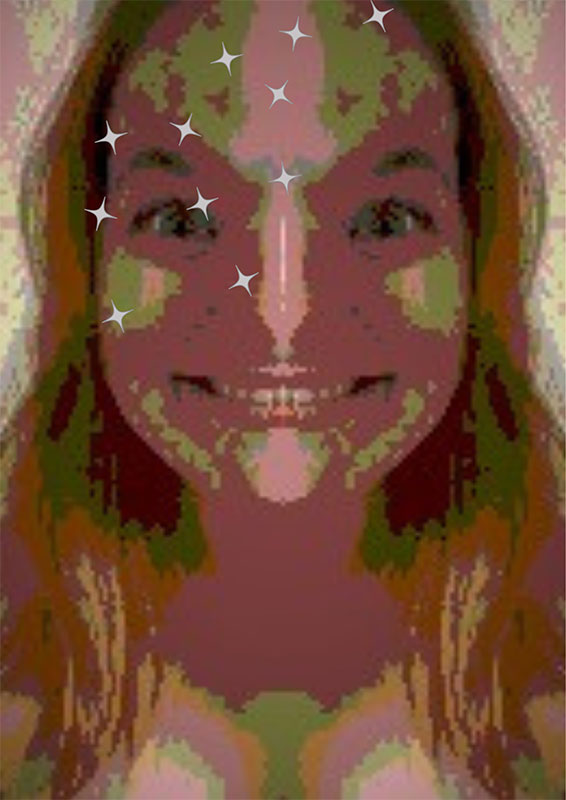 How do you navigate the world when you're not sure if you're in the right one?
Duration: 30 mins
Venue: GE 1.04
Trigger warnings: Talks of mental illness, profanity, loud noises and flashing lights.
Instagram: @robynhusselbee_performer
Cuccetta by Nikitas Christos, Stamoulakatou Elena, Loukas Zickevicius
Start at 7pm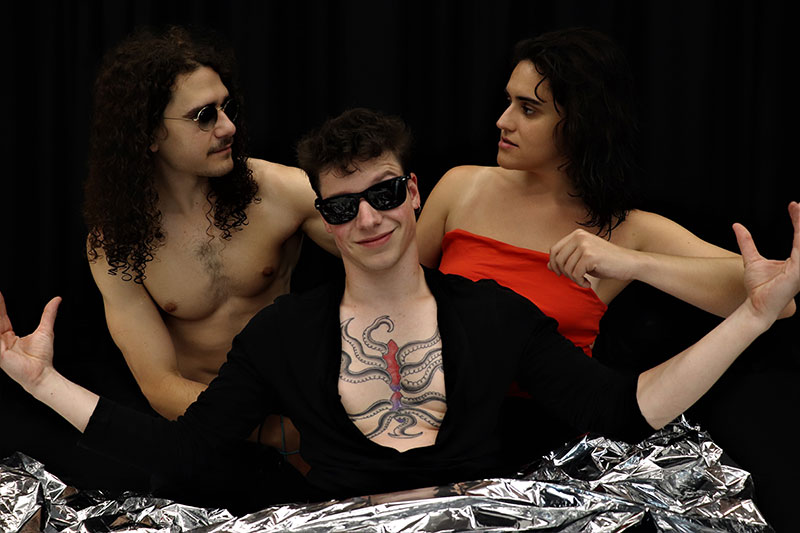 This multilingual performance unfolds with a hunger-driven narrative, delving into the depths of human desire and its consequences. Woven throughout are elements of mythology and folklore, creating a rich landscape with expressive movement, text and music. The performance offers a raw perspective on the timeless question of what home is.
Duration: 40 mins
Venue: GF11
Trigger warnings: Partial nudity, loud voices.
Inevitable by Rachel Barry and Bailie Stypa
Start at 8:15pm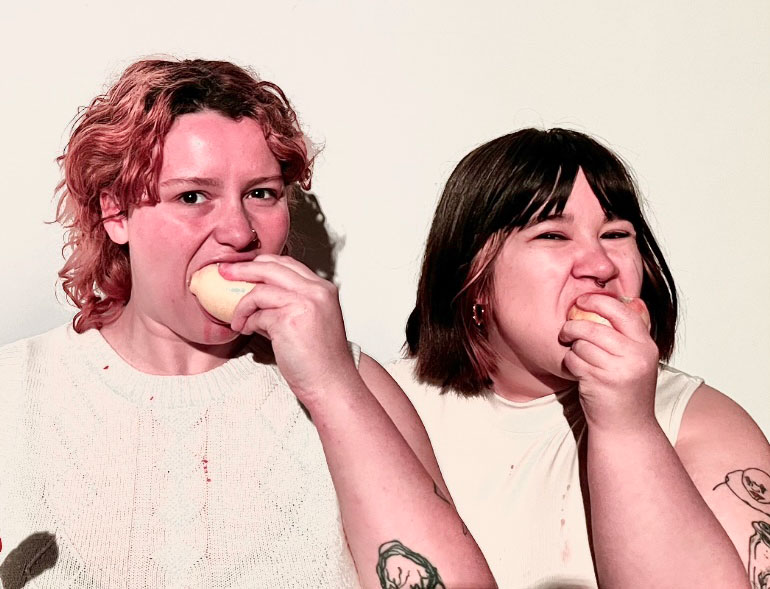 Inevitable is a two-person performance piece exploring longevity, preservation and the abject. The piece uses film projections, performative tasks, movement and text to interrogate the lengths the people take to preserve life or avoid death.
Duration: 30 - 40min
Venue: GF17 (Main Theatre)
Trigger warnings: Descriptions of Death, Imagery that some may find disturbing.
Instagram: @bailiestypa
You can order tickets for 20th September here.
Thursday 21 September
Earthlings by Emmie Shaw-Peake
Starts at 6pm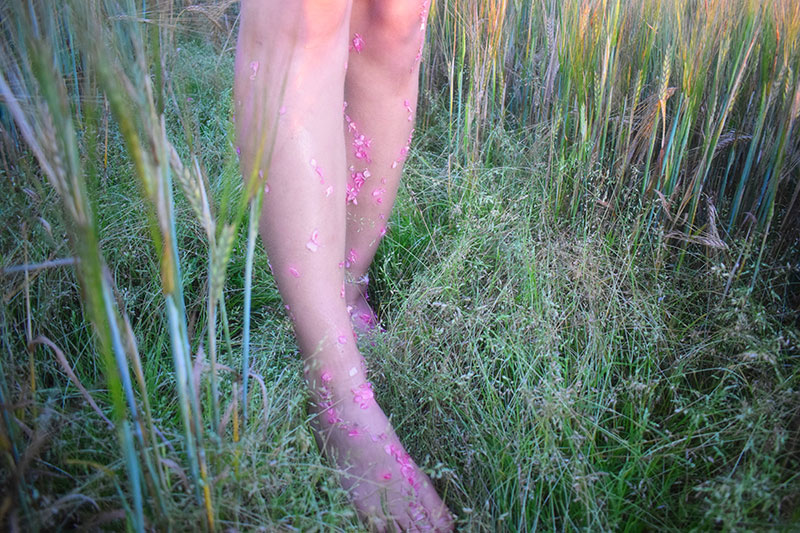 A performance installation that interweaves the habituality of the everyday with the natural world. Through a series of soundscapes, sculpture and somatic movement the artist, Emmie Shaw-Peake, generates a mystical lens for the audience to view and engage with the work in order to promote a sense of reconnection with the Earth. To become re-enchanted once more.
Durational piece from 12pm - 7pm with closing event from 6pm - 6:30pm.
Venue: GF11
Trigger warnings: Flashing lights, partial nudity, audience participation, allergies to organic matters, sensitivity to floral/plant-based fragrances and dyes.
Them by Teodora Staicu
Start at 7pm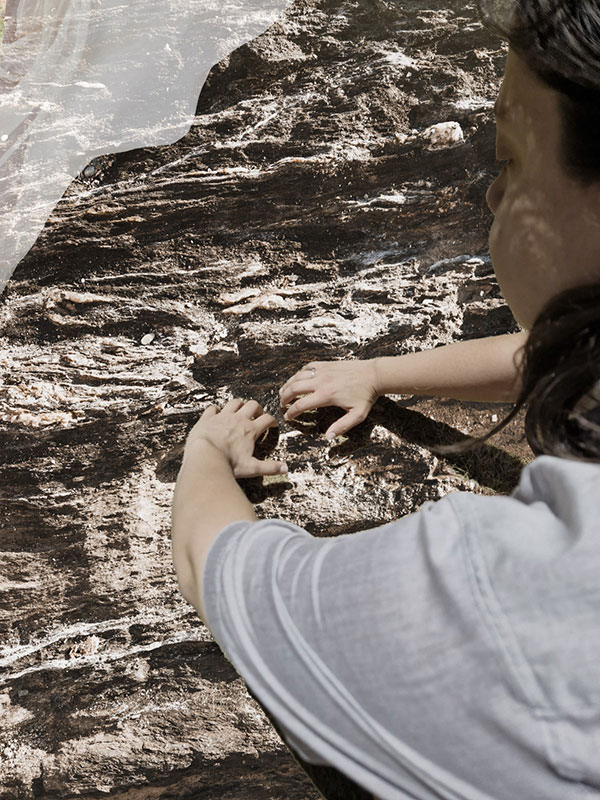 Join me in a presentation about rocks and geology. My recent field trip to a Romanian amber mine uncovers the story rock sedimentation can tell about the past. A research-based analysis that reveals what lies underneath the surface.
Duration: 30 - 45 mins
Venue: GE 1.04
Trigger warnings: strobe lighting.
Crow by Alexis Maxwell
Start at 8:15pm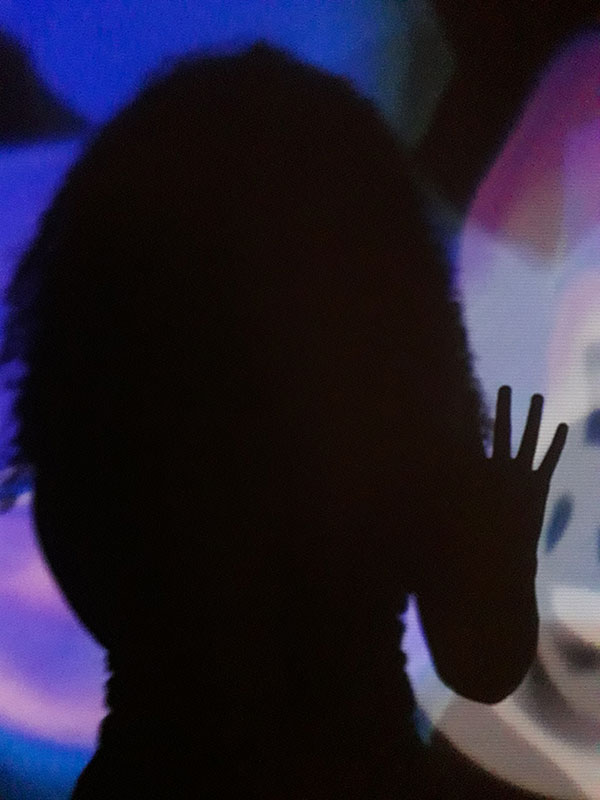 Combining movement, animation and poetry into an interdisciplinary exploration of what it means to be non-human. Love, transfiguration and a murder of crows.
Duration: 25 mins
Venue: GF17 (Main Theatre)
Trigger warning: flashing lights