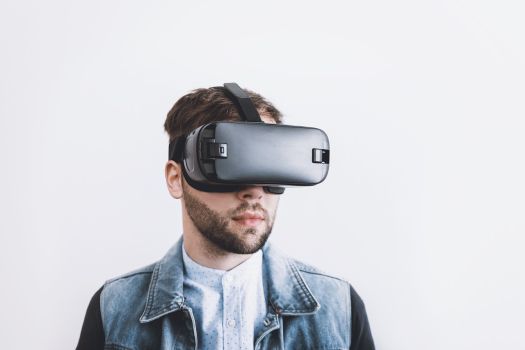 'Interview' your heroes in immersive virtual reality Q&A experience
26 April 2019
Audience with a Hero has been awarded government funding
Fans could be able to interview their favourite sports stars, quiz artists on their work, and even meet famous historical figures - all in immersive virtual reality.
A new government-funded project plans to revolutionise the traditional Q&A format and bring audiences closer to public figures they admire.
Audience with a Hero will develop new ways for audiences at cultural, heritage or sporting venues to have conversations with the digital version of another person in virtual reality (VR).
The project, a collaboration between The Forever Project, Bright White Ltd and Manchester Metropolitan University, will be funded within the Audience of the Future programme by UK Research and Innovation through the Industrial Strategy Challenge Fund.
The project aims to develop approaches that could enable a visitor to a gallery to don a VR headset and chat with the artist about the inspiration behind their works, or for a football fan to ask the England team manager about their squad selection and tactics.
Sarah Coward, Director of The Forever Project, said: "We are delighted to have been awarded this major grant to enable us to create immersive encounters between heroes and their fans in VR. This work will help enable The Forever Project to bring outstanding new experiences to venues that can inspire and excite audiences both in the UK and beyond.
"Manchester Metropolitan University and Bright White Ltd are outstanding partners, creating a powerful consortium with the ability to deliver remarkable results."
Manchester Metropolitan's Dr Toby Heys, Reader in Digital Media, and Research Associate Dr David Jackson will harness their expertise in multi-sensory storytelling and artificial intelligence to inform pioneering strategies for immersive cultural experiences. This research will form part of the University's upcoming School of Digital Arts (SODA) due to open in 2021.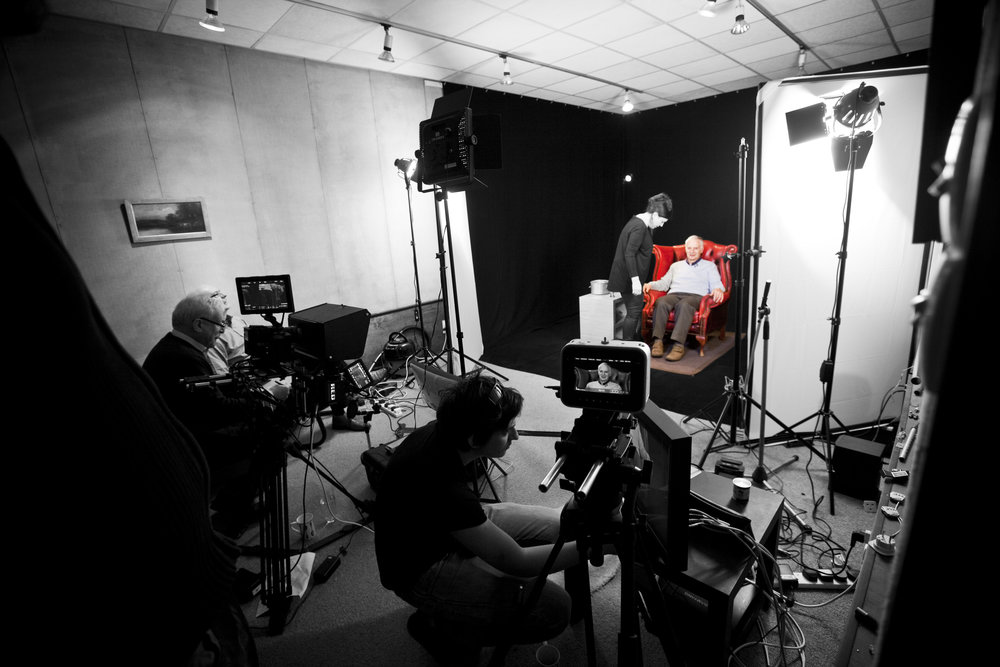 Dr Heys said: "Manchester Metropolitan is developing into an international centre of excellence for research in immersive digital storytelling. Audience with a Hero will create an unrivalled interactive experience that could allow audiences to chat with their favourite film star or grill the prime minister.
"This type of technology will be at the heart of SODA, contributing to innovative experiences such as Audience with a Hero that move, surprise and inspire tomorrow's audiences. Grounded in rigorous academic research and technical prowess, it will help to reimagine and redefine 21st century narratives through emergent technologies."
Audience with a Hero builds on The Forever Project, a major digital programme produced for the National Holocaust Centre and Museum with design and technology partners Bright White Ltd, that preserved the testimonies of Holocaust survivors and allowed audiences to engage with their answers to hundreds of pre-recorded questions.
Audience with A Hero will create an unrivalled interactive experience
Chris Walker, director of Bright White Ltd, said: "Building on what we've already achieved, we can now take really important steps towards creating a revolutionary opportunity for audiences everywhere to have meaningful and memorable interactions with heroes."
This was a UK-first in integrating different cutting-edge technologies to produce Q&A interfaces merging video, real-time graphics and natural language processing.
The next step is to build on these approaches to create a person-to-person interactive experience within VR, enhancing the sense of presence and establishing a personal encounter.
Learning from the project will allow the future development and expansion of new immersive digital offers in cultural, heritage and commercial venues.
The Industrial Strategy Challenge Fund brings together the UK's world-leading research with business to meet the major industrial and societal challenges of our time. It provides funding and support to UK businesses and researchers, part of the government's £4.7 billion increase in research and development over the next four years. It plays a central role in the Government's modern Industrial Strategy. It is run by UK Research and Innovation.
UK Research and Innovation is a new organisation that brings together the UK Research Councils, Innovate UK and Research England into a single organisation to create the best environment for research and innovation to flourish. The vision is to ensure the UK maintains its world-leading position in research and innovation.
Creative Industries Minister Margot James said: "The £150 million Creative Industries Sector Deal is helping to drive forward our modern Industrial Strategy and maintain the UK as a world leading destination for creative talent.
"Immersive technology is changing the way in which we consume entertainment, and the Audience of the Future programme will demonstrate how we can take people closer to the action than ever before."