8 June 2019
Deputy Pro-Vice-Chancellor awarded MBE
Professor Abigail Gregory honoured for work forging international links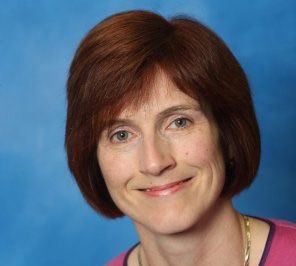 A Deputy Pro-Vice-Chancellor from Manchester Metropolitan University has been awarded a prestigious MBE in the Queen's Birthday Honours list for her services to exports.
Professor Abigail Gregory is to be awarded the Most Excellent Order of the British Empire (MBE) in recognition of her career forging international links between the UK and overseas' higher education and government organisations.
Prof Gregory has a distinguished career in the higher education sector, first at the University of Salford and now at Manchester Metropolitan which she joined in 2017.
Prof Gregory, now the Deputy Pro-Vice-Chancellor in the Faculty of Arts and Humanities, has built a career developing high-level connections across South East Asia, China, and North America in particular, working closely with the Department of International Trade, for who she served as a Northern Powerhouse Export Champion from 2017 to 2019.
However, the MBE came as a complete surprise to Prof Gregory when she received a mysterious letter with an official government crest.
Surprise
She said: "I am incredibly proud and delighted to have been awarded an MBE. It came as a great surprise when I first found out, it was not something I was anticipating. The letter came through and had 'Cabinet Office' written on the envelope but I had no idea what was inside.
"It's wonderful recognition but it wouldn't have been possible without the fantastic partners and colleagues I've had the chance to work with during my career who have been steadfast in their commitment to enhancing international activity in the higher education sector.
"I'm now looking forward to the ceremony and sharing the day with my three children and husband."
She added: "Manchester Metropolitan is a key player internationally with exciting plans underway. We are looking forward to the future and building new links across the world.
"The University's international partnerships will support research, student ambitions and business development, contributing to the University as an attractive proposition for anyone looking to study in the UK."
Leadership
Prof Gregory, a Professor of Comparative Sociology, has extensive experience of strategic leadership, partnership development, research, and teaching and learning.
Her career began as a lecturer in French and business, researching gender, work and employment in the UK and France.
Later, as Associate Dean International at the University of Salford, she successfully led the delivery of international strategic academic and industry partnerships, particularly in South East Asia and China, which included significant curriculum development and trans-national education partnerships, resulting in multimillion pound international investment into the UK education sector.
Prof Gregory has established partnerships delivering a range of outcomes from consultancy and continuing professional development in Malaysia to student-facing projects, recruitment and curriculum enhancements in China and North America. She has also been a keen champion for gender equality in the higher education sector and led the Athena Swan Charter process at the University of Salford.
Prof Gregory joined Manchester Metropolitan as Head of International in the Faculty of Arts and Humanities in October 2017 to strategically develop international activity at the faculty level. In January this year, she was appointed Deputy Pro-Vice-Chancellor in the faculty.
Research
Prof Gregory continues to research and is currently researching work-life balance in the creative industries. She is an Associate Editor of the journal Gender, Work and Organisation. In 2012 and 2014, she won the Emerald 'highly commended' award for her articles in the International Journal of Sociology and Social Policy.
The Queen's Birthday and New Year honours lists recognise the achievements and service of people across the UK, from all walks of life. An honours committee makes recommendations to the prime minister and then to the Queen, who awards the honour. The official lists are published biannually in The Gazette, the official newspaper of the Crown.
This year's winners have been officially announced in a special London Gazette supplement today (Saturday, June 8).
Prof Gregory is due to receive her award at a royal ceremony in the summer.