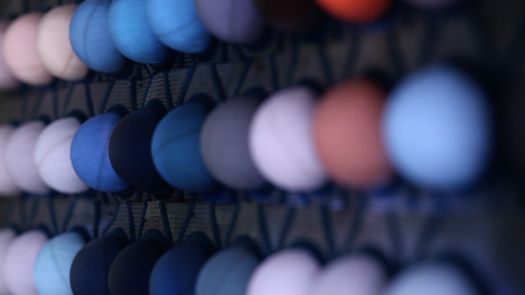 Textile and Place Conference 2023
28 July 2023
The annual conference returns to Manchester School of Art this October.
We are delighted to announce the annual Textiles and Place conference will run from October 17th - 18th at the School's Benzie building.
The conference explores how textiles engage with contemporary societal and environmental challenges whilst drawing on our histories and traditions. Hosted by Manchester School of Art and in partnership with the British Textile Biennial, the 2023 conference builds upon the debates of Textile and Place conferences 2018 and 2021, which acknowledge the importance of the local discourse of textiles in the North West of England and its global connections.
This year's conference will present three thematic sessions, each featuring panel discussions linked with a keynote speaker.
We are excited to welcome Dr Christine Checinska, the V&A's inaugural Senior Curator of African and African Disapora Fashion, who will open the conference on Tuesday 17th October before joining British Textile Biennial co-director Laurie Peake in discussion with featured curators, Uthra Rajgopal and Ligaya Salazar from this year's Biennial. This will be followed by a panel of talks exploring the regenerative potential of textiles as both material and practice from artists Naitiemu Nyanjom, Ifeoma.anyaeji, and Sam Meech, who will join to conference live from their respective international locations.
A keynote from Elaine Igoe of Chelsea College of Arts, will open discussions that invite us to consider textile as an expanded field followed by panel speakers contributing to the themes Place, space and non-places. Featuring artists and academics, including Elaine Bonavia, Douglas Atkinson, and Richard McVetis, this session will consider textile as future orientated and explore how materiality can be experienced through digital, virtual, and non-physical realms.
The morning of Wednesday 18th October will reflect upon collaborative and community forms of making. A keynote from Amenh Shaikh-Farooqui, curatorial member of the Women of the World festivals in Pakistan, will explore how textiles can leverage the power of indigenous heritage and the use of narrative making as a tool for social change. This will be followed by a series of paired talks and discussions from academics and practitioners sharing experiences of collaborative models and methodologies.
​The opening of Growing House exhibition will accompany the conference, alongside a series of live demonstrations and workshops.
The context and backdrop for all this discussion is Manchester's and Lancashire's rich textile histories as well as today's challenges, where textiles not only record the past but can shape our future.
Professor Alice Kettle, who plays a key role in the Conference, says: "We are delighted to be hosting the 3rd Textile and Place conference again. We are in partnership with the British Textile Biennial once more, sharing discussion and presentations from a range of international speakers using textiles to engage with contemporary challenges. We hope you will join us in person this year and look forward to welcoming you back at Manchester School of Art."