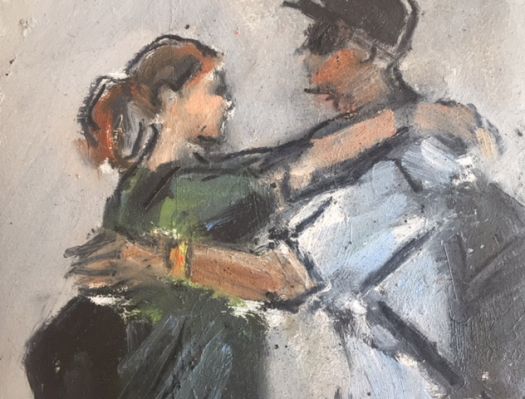 Artworks inspired by Manchester's response to terror attack go on display
16 May 2018
Exhibited paintings made by Manchester School of Art graduate Ghislaine Howard
Paintings inspired by Manchester's response to last year's terror attack will be exhibited by an alumna and former associate lecturer at Manchester School of Art.
Ghislaine Howard's 'Embracing Manchester' show was inspired by footage of Bako, a young man who stood blindfolded in St Anne's Square in the days following the May 2017 attack with a sign reading 'I'm Muslim and I trust you. Do you trust me enough for a hug?'.
'Embracing Manchester' will be held in St Ann's Church in St Ann's Square from May 17 to June 6, with an exhibition preview taking place on the opening day from 5.30pm to 7.30pm. Five larger paintings will be on view in the window of the nearby House of Fraser department store on Deansgate until May 25.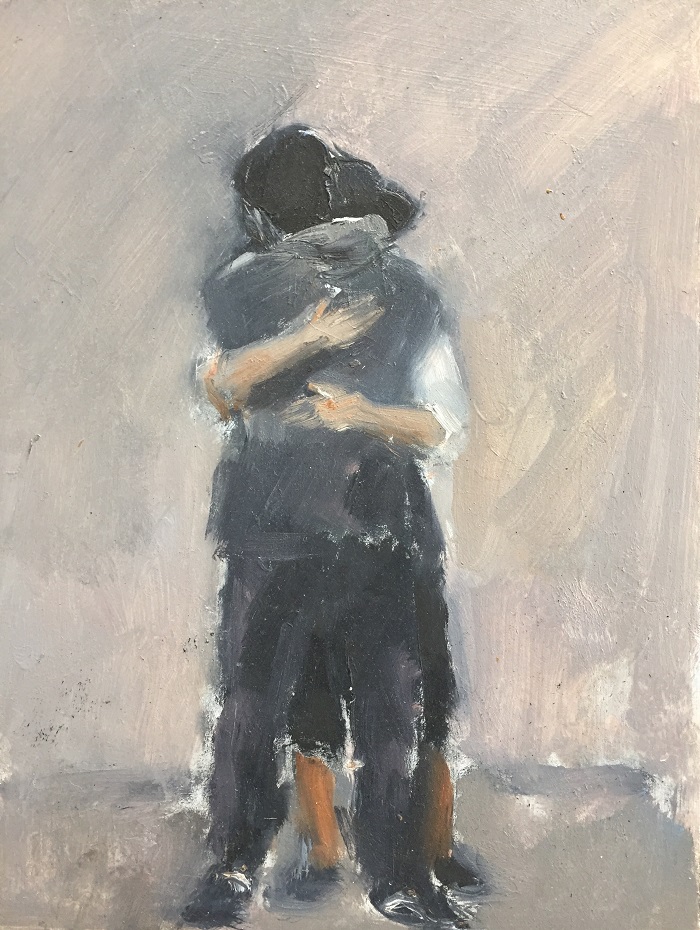 Howard graduated from the Art Foundation course in the 1970s at what was then the Manchester Polytechnic, now Manchester Metropolitan University, before returning to the University as an Associate Lecturer alongside her successful career as a professional artist.
Since being in London on the day of the 7/7 terror attacks in 2005, Howard has been making small (8 x 6 inches) daily paintings in response to news stories in an attempt to give back some permanence to the events that have touched her in some way.
A few days after the Manchester Arena bombing on May 22 last year, she saw a short film on YouTube of Bako.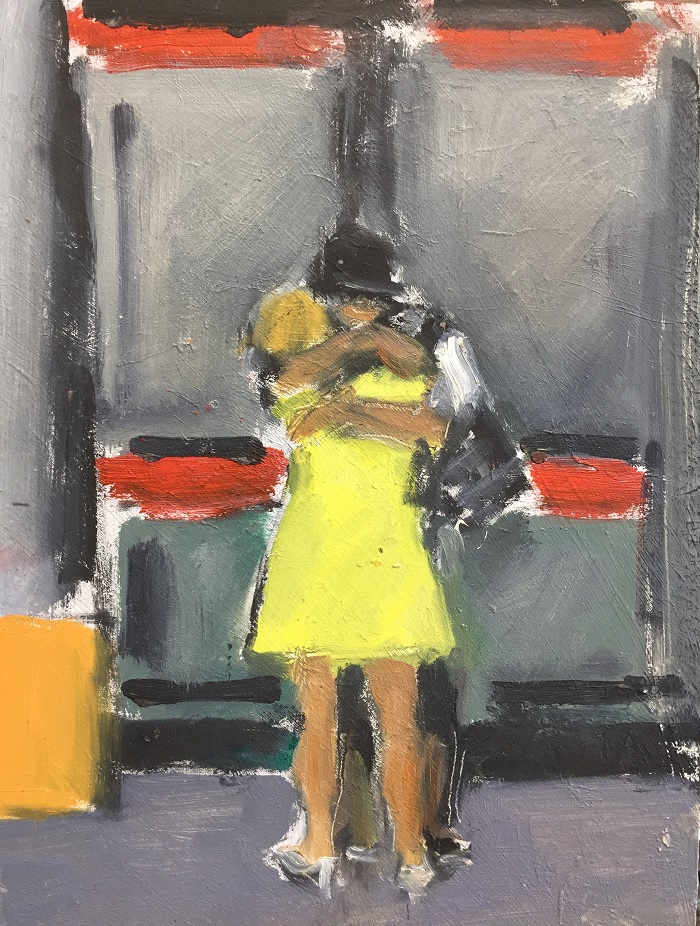 She said: "As I watched this short film, as many others have done since, with some trepidation. I wondered if his appeal would be met with animosity or indifference.
"At first people walked by, unsure how to respond - until one man, having walked past, turned back to accept the invitation. It was as if his decision gave others the necessary permission to follow suit and in no time at all queues began to form, and for an hour or so, people stopped to share an embrace with this anonymous individual, giving him words of support and appreciation.
"Each embrace was a simple affirmation for all to see of our common humanity and our rejection of everything that the terrible action of 22 May had hoped to achieve. These feelings were intermingled with a respect for Bako's courage and vulnerability."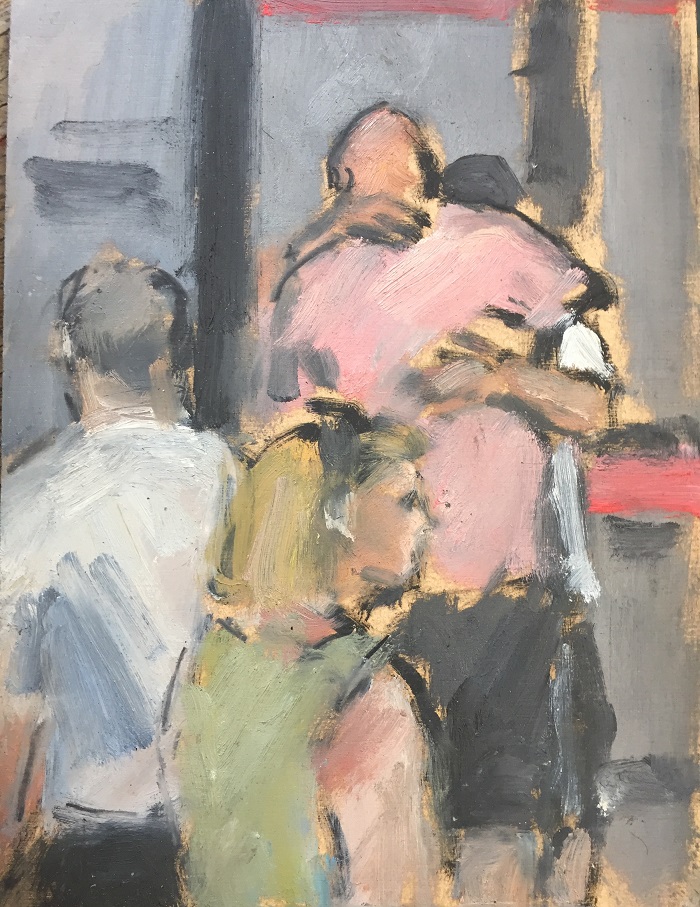 A book, published by Manchester Metropolitan University and written by her husband and former School of Art lecturer Michael, featuring all the paintings that are on show at St Ann's Church will be available from the church, Amazon and from selected bookshops.
Howard has previously exhibited in prestigious galleries including Manchester Art Gallery, the Whitworth, Imperial War Museum North and the British Museum.
She is currently working on a major series of paintings entitled The Seven Acts of Mercy, of which a painting of Bako, arms outstretched, will be used as the model for 'Welcome the Stranger'.