Andy Ellison
Senior Lecturer
Graphic Design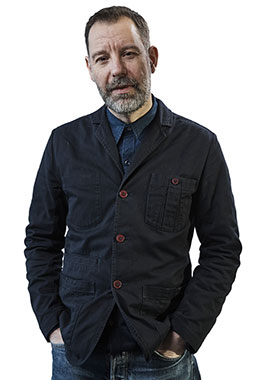 Andyís graphic design interests include typography, information architecture and design process. He graduated from Central Saint Martinís College of Art & Design in 1996 with a Mastersí Degree
in Communication Design. Since then he has worked on a variety of projects for clients including Editorial, Branding and Information Design.
He has been teaching at undergraduate and postgraduate level since 1997 at various reputable institutions including: Nottingham Trent University, Ravensbourne College of Design and Communication and Staffordshire University. He has authored two books for Laurence King Publishing in the UK on the subject of Digital Type and Information Design.
Research
A selection of recent research outputs.
Books
Coates, K., Ellison, A., 2014. 'An Introduction to Information Design', Laurence King Publishing.
Ellison, A., 2006. 'The Complete Guide to Digital Type Creative Use of Typography in the Digital Arts', Laurence King Publishing.