Professor Ann Sumner
Visiting Professor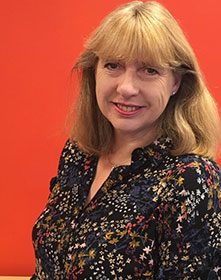 Ann Sumner has contributed significant research and outcomes to the History of Art and Curating. Often working at the interface of both, Ann's research practice has involved many key institutions and organisations including Dulwich Picture Gallery (as Keeper), The Holburne Museum, University of Bath (as Keeper) and she was Head of Fine Art, National Museum of Wales, Cardiff, Director, Barber Institute of Fine Arts, University of Birmingham and Barber Professor of Fine Art and Curatorial Practice, Birmingham Museums Trust, Birmingham, as Head of Cultural Engagement and Public Art Project, Stanley and Audrey Burton Gallery, University of Leeds, and Head of Collections, Harewood House Trust.

At Leeds she established the Public Art Project, researching public artworks across campus, programing and commissioning new works. She chaired the Curating the Campus: Public Art and British Universities symposium on 11 June 2015 and the symposium 21st Century Perspectives on Murals & Art for Public Spaces: Duncan Grant/Lothar Gotz/Lincoln on 18 March 2016 at The Collection organised by the University of Lincoln. Ann was also joint author of the article (Re) MakingPublic Campus Art: Connecting the University, Publics and the City, Public Art Dialogue, 7 (1) pp 6 – 43 2017, with co-authors M Zebracki and E Speight.

Another key area of interest has been re-discovering 'lost' artists and re-establishing their legacies from the Welsh artist Thomas Jones in the exhibition An Artist Re-discovered at the National Museum of Wales, Whitworth Art Gallery, Manchester and National Gallery in London (2003 – 4) to the Norwegian artist Thomas Fearnley In Front of Nature (2012 – 13) at the Barber Institute of Fine Arts, University of Birmingham and Mitzi Cunliffe in Man-Made Fibres – Commission in Context at the Stanley & Audrey Burton Gallery, University of Leeds (2016), considering the work of this American sculptor's British public art. She has worked with a number of museum consultancies producing reports such as the Joseph Wright of Derby Project: Creating a centre of excellence for Joseph Wright in Derby in 2018.

Ann has recently focused on the career of Cunliffe, who was based in Manchester from 1949 – 1964, where she produced works such as the emblematic BAFTA trophy 'mask', a large scale sculpture for the Festival of Britain (1951) and many sculptures for public contexts in the North of England. Ann lectured at the Whitworth Art Gallery in June 2018, as part of the centenary celebrations of the sculptor and led the launch of the first Cunliffe sculpture trail across Manchester in April 2019 in collaboration with the 20th Century Society North West and the Modernist Society. She has recently finished a book entitled Mitzi in Manchester working in partnership with BAFTA, publishing new research on Cunliffe's public art in the city, such as the large relief on the side of Heaton Park Pumping station, which illustrates the passage of water from Haweswater in the Lake District to Manchester (1955), and the recently re-discovered Flutter of Birds (1962) held by Manchester Metropolitan University Special Collections (currently not on view, as awaiting conservation). This book edited by Howard Smith, will seek to re-establish Cunliffe's reputation, and will be published by Manchester Metropolitan University Publishing in March 2021.

Ann has had a long interest in both women artists and collectors. She has curated exhibitions on women artists from the amateur Charlotte, Lady Canning, Lady in Waiting to Queen Victoria, to the Welsh artist Gwen John. And also led major historical research projects on the Welsh collectors of Impressionism, Gwen and Margaret Davies and the founder of the Barber Institute, Lady Barber resulting in the exhibitions What Two Sisters did for Wales (2007) and Foundations of a Collection (2012), both of which saw a major re-assessment of the legacies of these women in Cardiff and Birmingham respectively. Her work on tennis art with the exhibition Court on Canvas (2011) and recently published chapter on International Tennis Art in the Routledge Handbook of Tennis (2019) has seen her re-assess the careers of a number of women artists from the Victorian Hayllar sisters to Marjorie Watherston in the 1920s, who were drawn to the subject. Ann has a significant list of published works.

A characteristic of her work is her consistent involvement in Audience Development and the interpretation of collections, heritage assets and programming to reach wide audiences and raise visitor numbers. Her aim is to bring collections and curricula together seamlessly and to mutual benefit of both. Ann was Historic Collections Adviser to the Harewood House Trust from 2015 – 18 leading on the Trust's programme for the Chippendale 300 celebrations throughout 2018 . Currently she is leading an audience development initiative in a consultancy capacity in Huddersfield exploring with under-represented audiences the opportunities for a new Museum and Art Gallery in the town for the Bringing Out the Best Kirklees Council project.

Ann is Chair of the Methodist Modern Art Collection which includes strong examples of British 20th Century Art where she is leading on the governance review, is a Trustee of the Leeds Art Fund, the Museum of Bath at Work and sits on the advisory committees for Aberystwyth School of Art (where she was awarded a Fellowship in 2018) and Ironbridge Gorge Museums Trust.

From October, within the context of a wider research project entitled 'Mitzi Cunliffe and Manchester's Women Artists 1870 – 1970', Ann will be working with the School of Art to contextualize Cunliffe's story within the history of Manchester's historic 'lost' women artists, charting the sculptor's struggle for success and considering her writings within the context of previous women artists working in the city. The project will explore Cunliffe's profile in the cultural scene of 1950s Manchester, including her work designing ceramics and textiles, her broadcasting career and crucial membership of the '51 Society. The aim will be to find ways to bring her works to art and non-art audiences, as one of the hidden female artists of modernism. The project will be collegiate and inter-disciplinary, spanning the fields of art, public history, and women's studies and being firmly rooted in our appreciation and construction of 'place' via Culiffe's strong connection to Manchester. Ann recently contributed to the opinion piece, Coronavirus: How are artists and galleries responding to the crisis?, with colleagues from the Manchester School of Art.