Dr Gavin MacDonald
Senior Lecturer
Art Theory and Practice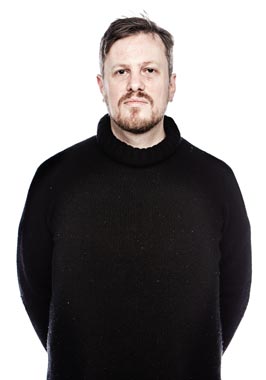 My research sits at the intersection of visual culture, media theory and human geography. My main research focus is on contemporary art practices involving mapping, the aerial view and remote sensing; my PhD (conferred September 2012) looked at the trace of movement as a mark and motif in the work of new media artists, and current research looks at the appropriation of remote survey and surveillance imagery from Google Earth/Maps/Street View in recent photography, moving image practice and post-internet art. I am also writing about recent art dealing with the trace of the migrant body.
Research
Gavin MacDonald is a member of the Art and Performance Research Hub.
Book Chapters
Macdonald, GE., 2018. 'Traces, tiles and fleeting moments: art and the temporalities of geomedia'. In Gekker, A., Hind, S., Lammes, S., Perkins, C., Wilmott, C., Evans, D. (eds.) Time for mapping : cartographic temporalities, Manchester University Press.
MacDonald, G., 2011. 'New Threads for Old Labyrinths: Moving Bodies and the Practiced City'. In Jonathan Harris and Richard Williams (eds.) Regenerating Culture and Society: Art, Architecture and Urban Style Within the Global Politics of City-Branding, 171-187, Liverpool: Liverpool University Press and Tate Liverpool.
Journal Articles
MacDonald, G., 2014. 'Bodies Moving and Being Moved: Mapping affect in Christian Nold's <i>Bio Mapping</i>', Somatechnics, 4 (1), pp. 108-132.
MacDonald, GE., 2014. 'Moving bodies and the map: relational and absolute conceptions of space in GPS based art', Acoustic Space, 12, pp. 167-177.
MacDonald, G., 2011. 'Review of Denis Wood, Everything Sings: Maps for a Narrative Atlas (Los Angeles, Siglio: 2010)', Cartographica, 45:1.
Non-Peer Reviewed Articles
MacDonald, 2016. 'Touching at a distance: a response to Hind and Lammes', Global Discourse, 6 (1), pp. 98-100.