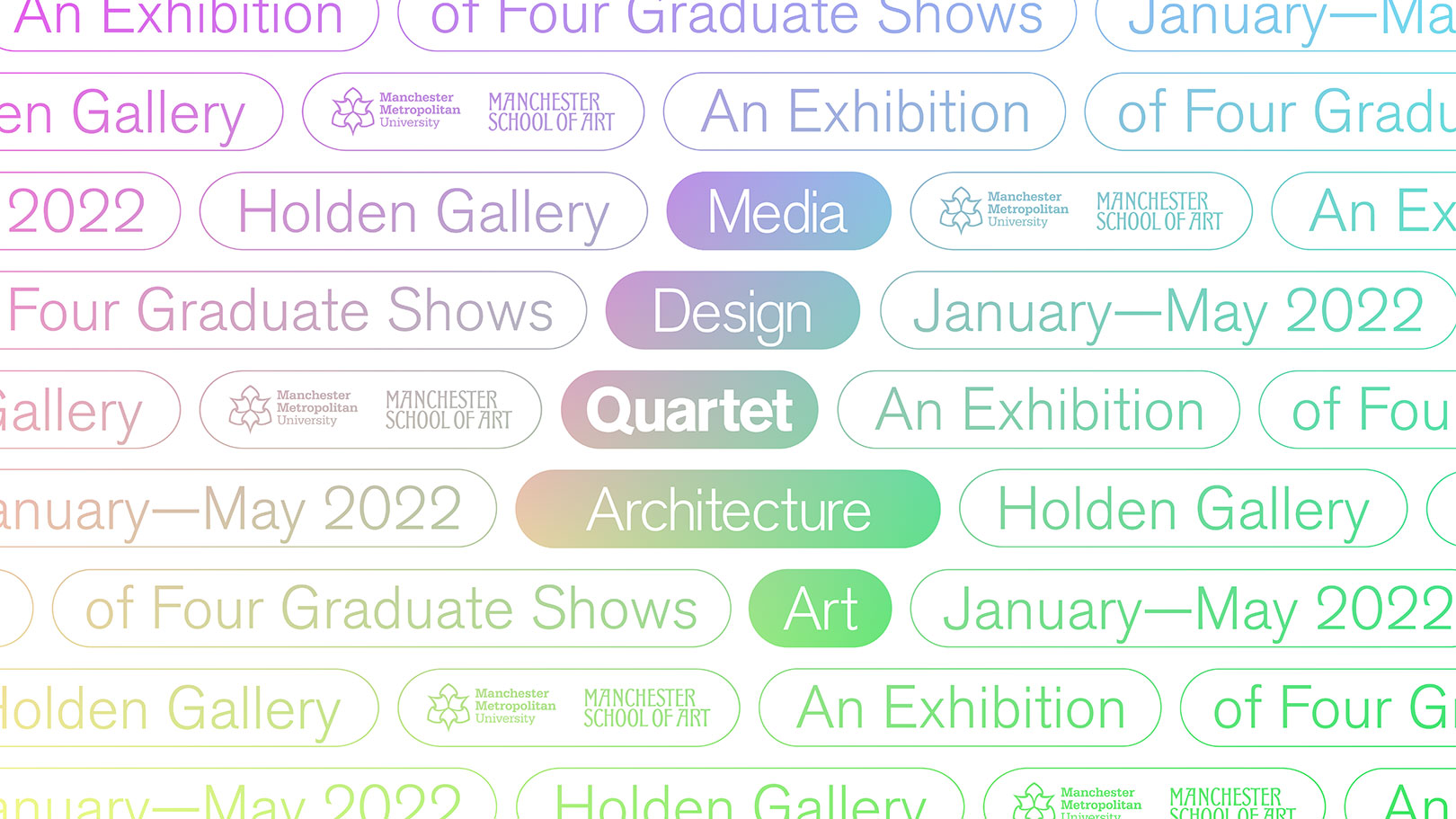 Graduate Exhibitions 2022
Quartet
Quartet is a series of four exhibitions celebrating the work of students who graduated in 2020 and 2021.
Due to the pandemic our annual degree shows were unable to take place as normal so we are delighted to welcome back students from across the School of Art to show their incredible work within our Holden Gallery.
The shows have been split into four main areas, Art, Media, Architecture and Design so there will be something for everyone to enjoy.
Quartet

/

Art
Showcasing the work of Department of Art and Performance graduates
27 Jan — 9 Feb
Quartet

/

Media
Showcasing the work of graduates from the media courses
3 — 16 Mar
Quartet

/


Architecture
Manchester School of Architecture graduates
28 Mar — 10 Apr
Quartet

/


Design
Department of Design graduates
25 Apr — 8 May