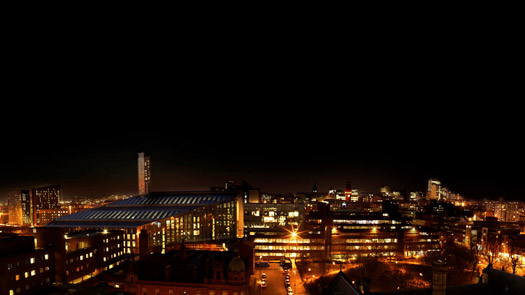 Manchester
—


Creative City

Often referred to as the gateway of the North, Manchester thrives as a cultural hub and vibrant, cosmopolitan city.

Located within walking distance to the city centre, the School of Art is perfectly positioned to benefit from Manchester's dynamic and evolving creative scene. Within recent years many cultural and creative agencies have chosen Manchester and Greater Manchester as their base, providing excellent opportunities for the School of Art and its students.

A city of innovation, Manchester continues to lead the way in culture, music and sport.

For culture, Manchester hosts numerous events throughout the year, including the biennial International Festival, which is acclaimed for introducing original work to a global audience and has recently enjoyed its fourth run in the City.

A world-renowned music scene, Manchester is also responsible for introducing the world to the, now legendary, music of The Smiths, The Stone Roses and Oasis to name a few, and emerging new talent such as Money, Delphic and Everything, Everything.

The City can also lay claim to its fair share of sporting accolades. Home to, arguably, two of the best football teams in the world, Manchester also boasts world-class sporting facilities including the national cycling centre, which was an Olympic 2012 training track, and the Manchester Aquatics Centre, built for the Commonwealth Games 2002 and was the training pool for the British Paralympics swimming team.

With such strong credentials and as one of Europe's most extensive higher education centres, Manchester is undoubtedly a popular choice for students. It has a unique identity and a diverse population, attracting students from around the globe, each adding to the sense of a place where anything is possible.