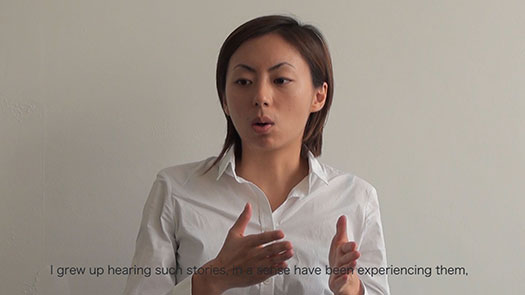 Talk #131
Fraser Muggeridge
Tuesday 6 February 2024, 5.30pm
A booking link will be provided when venue details are confirmed.
A video recording of this talk will be available from 6 March.
Fraser Muggeridge studio (Alexander Conway, Laura Jaunzems, Michael Kelly, Fraser Muggeridge and Manon Veyssière) is a graphic design company based in London.
Throughout a wide range of formats, from artists' books and exhibition catalogues to posters, marketing material, exhibitions, websites, film titles and music, the studio prioritises artists' and writers' content over the imposition of a signature style. By allowing images and texts to sustain their own intent and impact, each project is approached with typographic form and letterform playing a key role in arriving at a sympathetic yet subtly alluring object.
Fraser Muggeridge founded and is a tutor at Typography Summer School, a week-long programme of typographic study for recent graduates and professionals, held in London (since 2010) and New York (since 2013). He is a visiting lecturer at The University of Reading (since 2003) on the MA Book Design Course and visiting professor at Iceland University of the Arts, Reykjavík, Iceland.
He completed a practice-based PhD entitled 'A Knowing Wrongness: Innovation in graphic design through combinations of traditional mastery and deliberately unconventional techniques' at RMIT, Melbourne, Australia, in January 2022 (watch examination video here).
Creative Typesetting for Editorial Projects is an online Domestika course for anyone interested in graphic design and typography that explains how to apply practical typographic details to a piece of text to communicate tone, feeling, and emotion. It covers principles of typography, the importance of printing at actual size, the paragraph, grids and marginalia, mathematics, letter and word spacing, typographic detail, paragraph shape and lots more.
Work is held at the Special Collections at Chelsea College of Arts Library, London; The Metropolitan Museum of Art, New York; The Museum of Modern Art Library, New York; British High Commission Dhaka, Bangladesh and The Stedelijk Museum, Amsterdam.