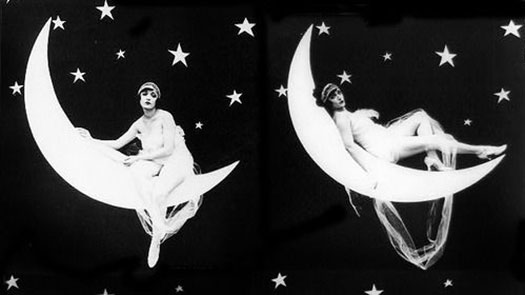 Wednesday 8 June 2016
Professor Mary Oliver
Welcome to the feelies: empathy cinema a totally theatrical experience
5.30pm—6.30pm
In this lecture Professor Mary Oliver will examine how the antics of 19th Century inventors of film, a combination of engineers, impresario and magicians, should still be seen as relevant to the design of new modes of screen interaction in the 21st Century. We are now at the beginning of a new age of visual illusion, where immersion into 360 degree viewing experiences allow us as participants to really 'feel' part of the narrative as never before. As a result, Mary Oliver suggests that we have the opportunity as theatre and filmmakers, computer engineers and magicians to re-engage with the magic of the virtual moving image realm - expanding the boundaries of our subjects to create new hybrid as-yet-unnamed interactive forms. Through this back to the future journey she will explore the possibilities of heightening the theatrical verisimilitude within these hybrid processes through the use of 'affective' scriptwriting techniques influenced by the field of psychological illusion - magic.

Head of Department of Media and pioneer of Digital Performance Mary Oliver has been attempting to fuse theatre and cinematic forms for almost two decades through the making of performances in which there is no psychological divide between the performer on stage or onscreen. She has collaborated with engineers, animators, theatre and film directors, film editors, sound artists, cognitive psychologists, computer programmers and now magicians in her attempts to realise her outputs which include the first computer driven performance, comedy double acts performed by Mary Oliver and Mary Oliver, a show featuring the smallest 'human' stage performer in the world and several duets with her animated self.
—
Part of the ASK (Art Seeks Knowledge) Open Lecture Series by Professors and visiting Professors at the Manchester School of Art.
All are welcome to these open talks, which offer a snapshot of the breadth and depth of some of our research and practice at the cutting edge of our disciplines.
Admission is free, please book your ticket online.