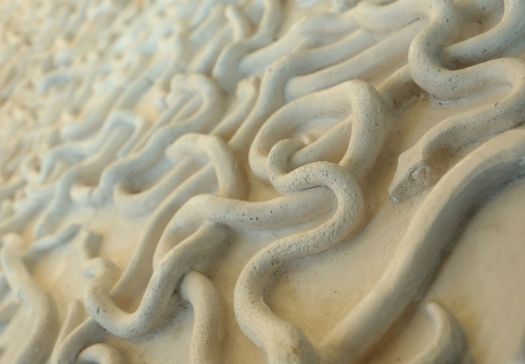 Art inspired by Irish pro-choice movement features in exhibition
4 December 2019
Dr Fionna Barber's 'Elliptical Affinities' displays work by two generations of Irish women artists
The first exhibition to bring together two generations of Irish feminist art inspired by the campaign to repeal the country's anti-abortion laws has opened, curated by a Manchester Metropolitan University art historian.
Elliptical Affinities (Highlanes Gallery, Drogheda, open until January 26 2020) shows work by Irish women artists from: the 1980s when restrictions to abortion were enshrined into the Irish constitution through the Eighth Amendment; and over the last 15 years culminating in last year's referendum to repeal it.
Devised and initiated by Dr Fionna Barber, Reader in Art History at Manchester School of Art, Manchester Metropolitan University, the exhibition features work by 13 artists across a wide range of media.
Their work is a vivid illustration of a period where a new generation of Irish women artists emerged whose work was explicitly focused on the politics of the female body.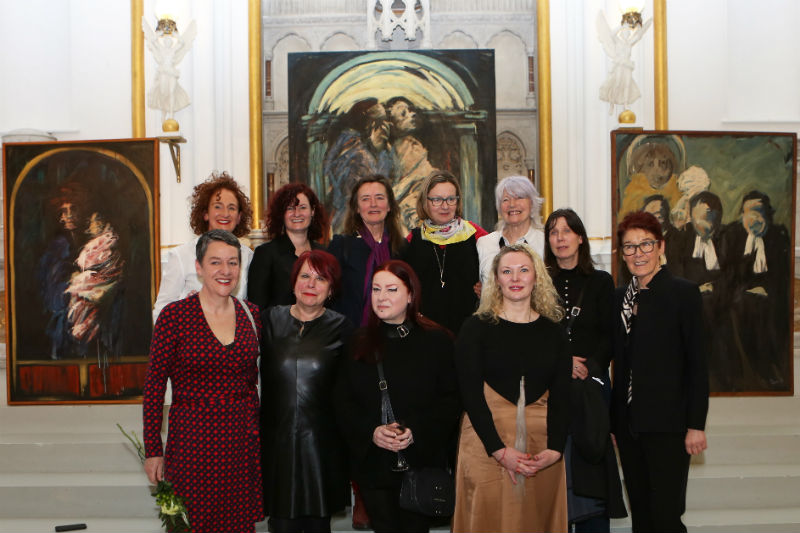 Dr Barber said: "This major new exhibition brings together contemporary work by women artists from Ireland with work from an earlier decade, the 1980s, directly connected to the urgency of feminist campaigns around women's reproductive rights.
"Although these are challenges that are experienced globally, in Ireland they have been focused firstly on opposition to the 1983 Amendment to the state's Constitution that enshrined the rights of the unborn child above those of the mother, and secondly on the successful campaigns to repeal the Eighth Amendment in 2018."
Many of the artists exhibited here, including Alice Maher, Aideen Barry and Rachel Fallon, were active in the Artists' Campaign to Repeal the Eighth Amendment, that helped to focus international attention on Ireland around the time of the 2018 referendum.
However the exhibition also brings work together for the first time by a generation of contemporary artists, such as Jesse Jones who represented Ireland at the 2017 Venice Biennale, with art from the earlier political moment of the 1980s, including not only Maher but Patricia Hurl, Dorothy Cross, Alanna O'Kelly and Kathy Prendergast.
Dr Barber said: "Bringing together the work of two generations of women artists raises questions about the shifting and volatile politics of the body, the diversification of art practices and feminist genealogies."
The exhibition consists of loans from both public and private collections, and artists' studios, including: Pauline Cummins's Inis t'Óirr; Alice Maher's The Expulsion; Chant Down Greenham by Alanna O'Kelly; and Mr & Mrs. Holy Joe by Dorothy Cross. It also includes two works remade especially for the exhibition such as Louise Walsh's Hydra Inlaws (first shown as Outlaws / Inlaws at In a State, Kilmainham Gaol, 1991), and Amanda Coogan's performance Snails: After Alice Maher, in addition to more recent work by Breda Lynch, Sarah Browne and Rachel Fallon among others.
Elliptical Affinities is co-curated by Dr Barber and Aoife Ruane, Director of Highlanes Gallery. The exhibition is presented with Limerick City Gallery of Art where it will tour to, opening on February 6, 2020.