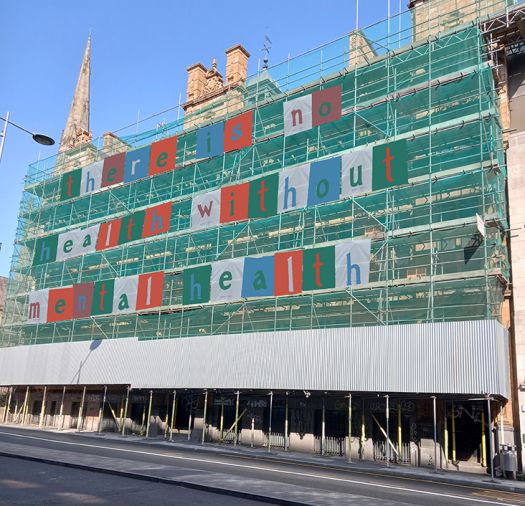 Textiles lecturer creates large scale art installations for World Mental Health Day
11 October 2021
Dr Lynn Setterington worked with Textiles in Practice students and mental health charity to create the works
A Manchester School of Art lecturer has created large scale textile installations to raise awareness about mental health in construction workers to mark World Mental Health Day yesterday (October 10).

Dr Lynn Setterington, Senior Lecturer in Textiles in Practice at Manchester School of Art, was inspired to create Safety Net, two large-scale art installations situated on buildings in Manchester and Salford to raise awareness of people who work in the construction sector and the issues they face with depression and anxiety.

More than 1,400 UK construction workers took their own lives between 2011 and 2015, according to ONS statistics, more than three times the national average for men.

The installations devised by Dr Setterington feature the thought-provoking statement 'There is no health without mental health' which has been sewn onto debris netting used in scaffolding by Textiles in Practice students and young people from 42nd Street, a Greater Manchester mental health charity who support and advise young people with their emotional health and well-being.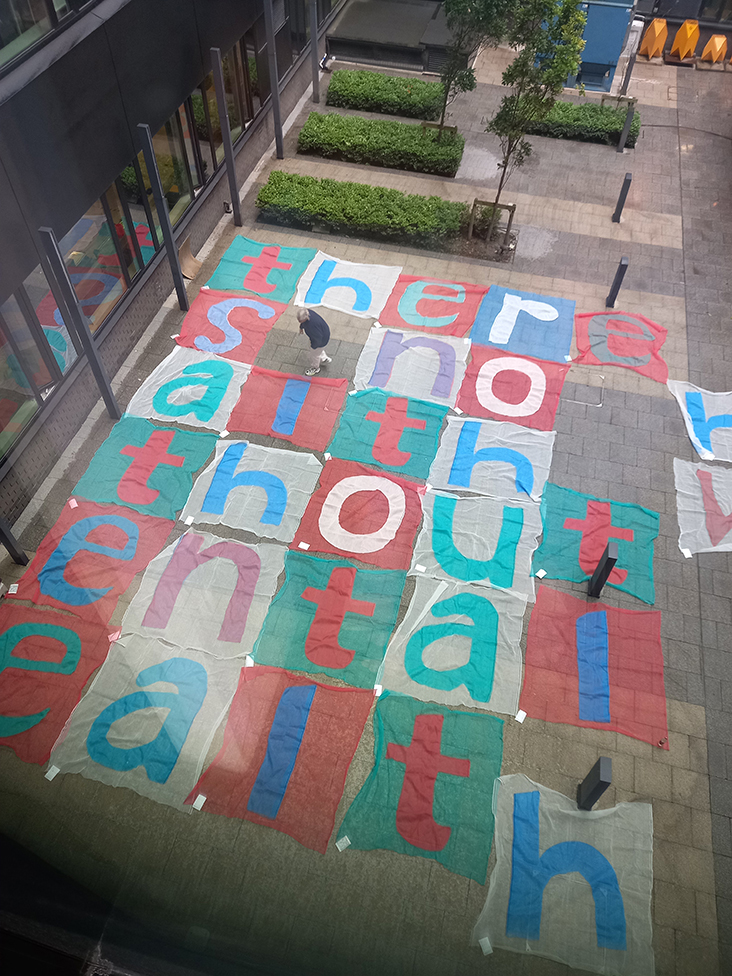 Dr Setterington said: "This project shines a light on an important and overlooked topic, that of male suicide in the construction industry. The banners used on the two building sites in Manchester spell out 'There is no health without mental health', which is a universal statement and something we should all think about as a society.

"Working with the construction industry on this initiative has been amazing, we have shared information and knowledge and our different ways of working and I hope we can continue long after World Mental Health Day."

Measuring 14m x 13m each, the first installation can be viewed at the old education board offices at Chapel Street, Salford, owned by the Diocese of Salford, and the second is on display at the Deluna Apartments, 32-38 Oldham Road, Manchester, owned by Northhold Group.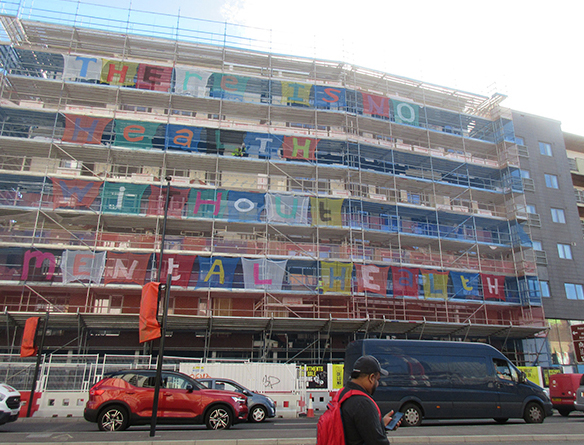 The project is funded by Arts Council England and hopes to open up the conversation about mental health in construction for World Mental Health Day and beyond.