16 June 2023
Industry greats honour filmmaking students with University awards
High praise as cinematography legends judge Filmmaking Awards
The creative talents of Manchester Met's Filmmaking students have been recognised by a glittering array of industry names including director Danny Boyle, Game of Thrones actor Maisie Williams and Shawshank Redemption cinematographer Roger Deakins.
The third-year students were judged by a panel of professionals in 11 Filmmaking Awards categories, including Best Producer, Best Cinematographer and Best Director, of which Danny Boyle praised his winner's 'moving glimpse into a life lived'.
That accolade went to student Jose Serra, whose short film Casa powerfully depicted his Portuguese family's transition to a new life in England, through personal old home videos and recently filmed documentary footage.
Category judge, iconic director and the co-chair of Manchester Met's School of Digital Arts' (SODA) Industry Advisory Board Danny Boyle commended Jose's directing skills and capacity to move viewers. He said: "Watching Casa I realised again how impossible it is to fake real life.
"The terror of watching this family, this community, and knowing it's impossible to replicate with actors left me completely vulnerable to this almost unbearably moving glimpse of a life lived, and impossible to relive."
Actor Maisie Williams, who's starred in series including Doctor Who and Games of Thrones and previously given an inspirational talk to Manchester Met students, pronounced student Ada Orlow Best Producer for her eerie portrayal of a reclusive, obsessive locksmith in short film The Door is Always Open. She said: "We really got lost in the world of this film.
"The story was complex, communicated a lot in a short space of time, and has a great pay off. It's an honour to be shining a light on producing, because it's not just logistics, it's an art."
Successful student Ada also won in the Best Screenplay category, judged by BBC drama writer Usman Mullan. She said: "Having an industry expert like Usman who works with writers every day, or Maisie Williams who has been part of some of the biggest cinematic pieces to date, take notice of your work and appreciate your hard work, fills me with pride."
The students were presented with their awards at a ceremony at Manchester's Brickhouse Social following a sell-out screening at HOME. At the event judges including Danny Boyle spoke of the students' success in writing, producing and directing films that were of an impressive industry standard.
Best Director winner Jose Serra commented: "Getting to sit at the ceremony with my family, reflecting back on how far we've come, was priceless. Danny Boyle's profound and kind words mean everything and will mark me forever. I will use them to drive my future and continue pursuing my passions."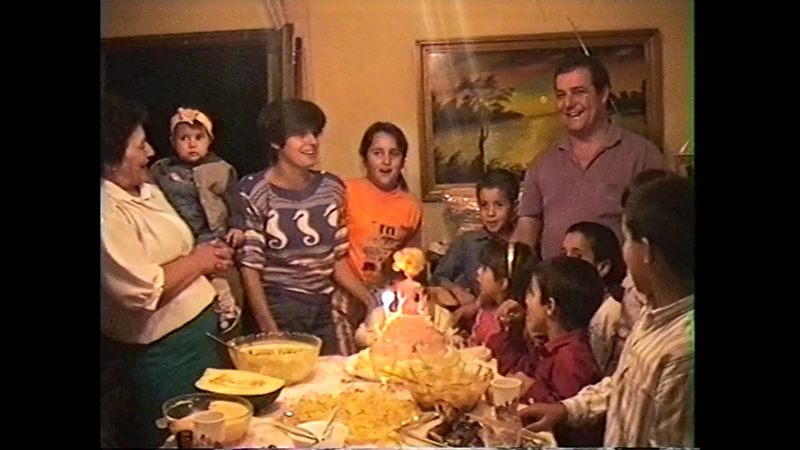 As well as sought-after accolades from the professionals, the student winners will receive a mentoring session with their dedicated category judge. As a bonus, the winners of Best Production Design, students Beck Cooley and Lily Bisseker, will also be treated to a Warner Brothers Ghostbusters set visit, where their judge, Eve Stewart, is production designer.
Commenting on the awards, Senior Lecturer in Filmmaking Loran Dunn said: "We are all exceptionally proud of this graduating year. I had the pleasure and privilege of helping the students access a dream list of industry leaders who very graciously agreed to offer their time to support the next generation.
"Watching the winners receive their awards surrounded by friends and family was wonderful and very emotional. I can't wait to see what they go on to achieve next."