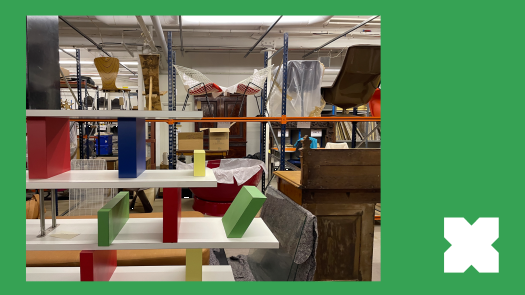 BA2 and MA
Conversations about Keeping
With Manchester Art Gallery
How can stored objects in our museum collections gain new relevance for communities those institutions serve? How can they be made to speak, and on what subjects?
Manchester Art Gallery, like all museums, has to make difficult decisions about the future of the objects it holds in its collections. If these objects aren't currently seen as worth keeping and displaying because they don't meet conventional museum criteria (rarity, aesthetic, or historical worth), what other value might they have? How can art workers and designers facilitate these conversations about value, history, and society?
In groups from different arts and design disciplines, students have researched and creatively responded to an item of furniture from Manchester Art Gallery's collection.
Can some of these objects be kept and made relevant for Manchester's contemporary communities?