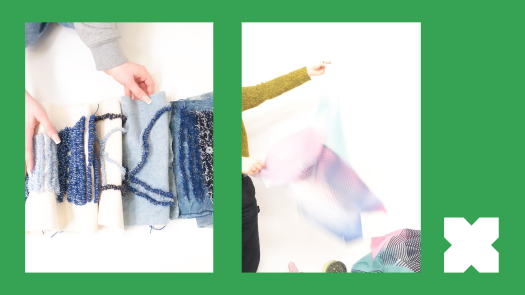 Thursday 30 March 2023
Unit X Open Studios
4pm—7pm
Open Studios celebrates the creative projects across our collaborative curriculum Unit X.
Join us for one evening as the art school studios and the Vertical Gallery are opened to the public for an exhibition showcasing work in progress of collaborative partnerships between programmes, across departments, with external companies and organisations.
From 4pm staff and students will explore different experimental ways of performing sound and music in our Benzie Cafe.