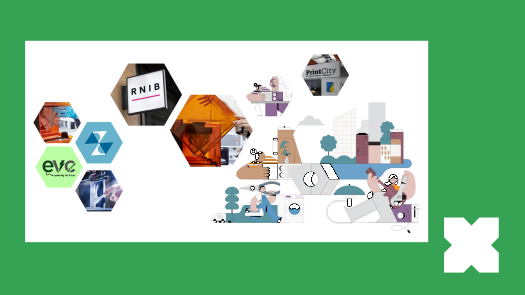 BA2 and MA
Products and Services For People
With Print City, The Share Repair Network, EVC Group, Student Equality Network and RNIB
Products & Services for People is a project about fostering sustainable and inclusive approaches to design through the application of co-design driven innovation.
Boasting a range of partners to tackle multiple briefs, ranging from 3D print and additive manufacturing, to a network dedicated to reducing waste through promoting the repair economy, and other briefs with a multimodal service provider working towards the city's net-zero ambitions, and the RNIB as a key organisation representing the concerns of inclusive design for all people across society.
Working on a number of short projects with varying collaborative partners, students will learn and apply a range of design methods which support the creation of products, systems and services, towards the promotion of a more inclusive and sustainably designed world.