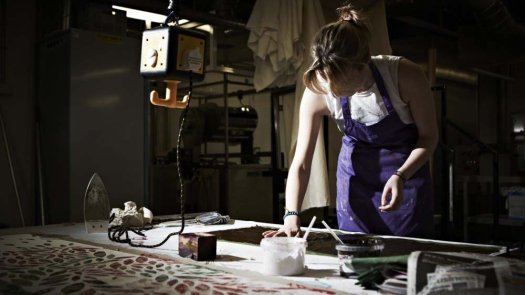 Financing Your
Postgraduate Studies
Our network of MA and MFA courses offer the chance to take your practice to the next level. Whether you are continuing straight from your undergraduate degree or coming back after a number of years, the UK Government and Manchester Metropolitan University have schemes in place to support you as you take this next step.
Postgraduate Loans
Postgraduate Loans of up to £11,570 are available to students looking to study one of our MA/MFA courses.
These loans can be used to pay for tuition fees, living costs or other study expenses you may experience.
Alumni Discount
Alumni of Manchester Metropolitan University can save 20% off their course fees with our loyalty discount.
This saving is applied to our students who have successfully completed an undergraduate or postgraduate taught course and meet further requirements. Click on the link below to see if you can benefit from this discount.
Research Scholarships
Manchester School of Art regularly offers a number of PhD Research Scholarships. Find out more using the link below.