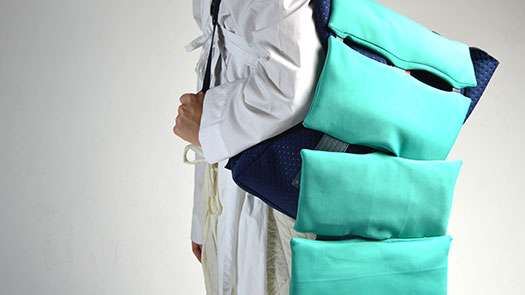 Monday 4

—

Friday 8 December 2017
The Learning 2 Look (L2L) Exhibition
The L2L exhibition presents work produced by final year BA (Hons) Textiles in Practice students, who have through their textile work, discussed influences and potential trends that they consider will impact upon future design.
Forecasted trends include a focus on crafted products, open design as a social mode of enquiry, an awareness of the harmful effects we as a society are causing to the planet, a disconnect from technology so that we may reconnect with the real world, a focus on inclusive design and on human emotion and wellbeing and a re-connect with simple hybrid-living.
The L2L exhibition is taking place in the ground floor Benzie gallery space and runs from the 4 - 8 December 2017.
Preview Evening
4 December 4pm