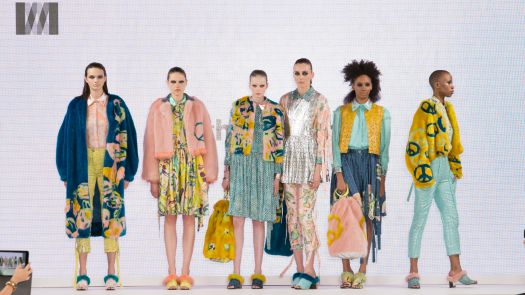 Sunday 3

—

Wednesday 6 June 2018
Graduate Fashion Week 2018
Exhibition and Fashion Show
London's Graduate Fashion Week (GFW) is one of the most prestigious fashion events in the country and is a key event for students to showcase their work in front of the industry's biggest brands and respected professionals. GFW attracts over 20,000 visitors and exposes students to networking opportunities within the industry, and for many of them, secures enviable fashion and design jobs all over the world!
Manchester School of Art's most exceptional students will be exhibiting at Graduate Fashion Week from Sunday 3 to Wednesday 6 June.
Our exhibition stand will showcase student portfolios, work and information about our courses, and our staff will be on hand to tell you more about fashion at Manchester School of Art and this year's graduating designers.
The fashion show will present final year collections by graduating students from the BA (Hons) Fashion programme. It will take place on Monday 4 June 2017 at 5pm.
Tickets for both the GFW exhibition and catwalk are available here.
You may also be interested in coming to our Manchester based Fashion Show in the lead up to GFW on Thursday 17 May.