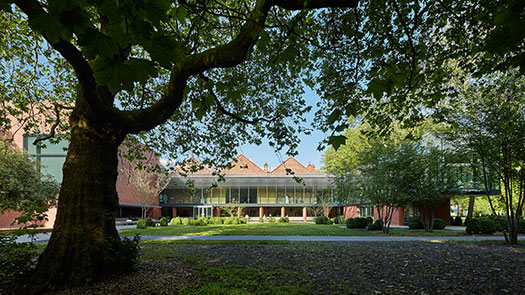 Tuesday 20 November 2018
Tuesday Talk: Athanasios Argianas
11am—12.30pm
The Tuesday Talks series presents leading artists, thinkers and curators who explore the driving forces, influences and sources of inspiration within contemporary art. The series is a collaboration between the Whitworth and Manchester School of Art and is programmed by Pavel Büchler.
Free, no need to book.
The Greek artist and musician Athanasios Argianas works primarily in sculpture, alongside text, projection and other media. His delicately crafted works often transform sonic material into a physical form or combine objects, performance and sound. Equally often they indirectly reference the design aesthetics of constructivist art and the compositional methods of 20th century experimental music. Argianas studied at the Art Academy in Düsseldorf and completed his studies at Goldsmiths College, London. He has exhibited internationally, including solo exhibitions at the National Museum of Contemporary Art, Athens and The Serpentine Gallery, London.
Image: The Whitworth, The University of Manchester (Alan Williams)