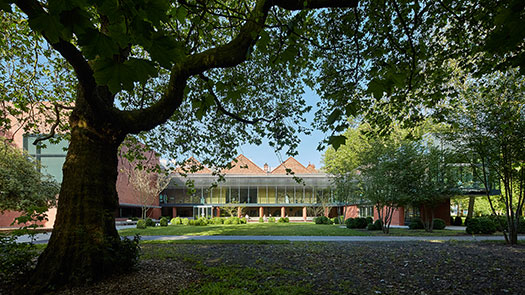 Tuesday 29 January 2019
Tuesday Talk: Jake Chapman
11am—12.30pm
The Tuesday Talks series presents leading artists, thinkers and curators who explore the driving forces, influences and sources of inspiration within contemporary art. The series is a collaboration between the Whitworth and Manchester School of Art and is programmed by Pavel Büchler.
Free, no need to book.
The brothers Jake and Dinos Chapman have been working together since the early 1990s and belong today among the most significant and best-known British artists. They appropriate elements from the history of art, philosophy, anthropology and social theory to produce work that derives much of its power from being politically and morally ambiguous, deliberately confrontational, engaging with such inflammatory subjects as Nazism, the holocaust and religion. Their most prominent works include modified original watercolours by Adolf Hitler, reworkings of Goya's Los Caprichos and Disasters of War, and miniaturized apocalyptic dioramas, produced with a painstaking attention to detail, where horrors of war, consumerism, black humour and irony are present side by side. The Chapman brothers have exhibited at some of the most prestigious art institutions world-wide and their works are in many important public and private collections.
Image: The Whitworth, The University of Manchester (Alan Williams)