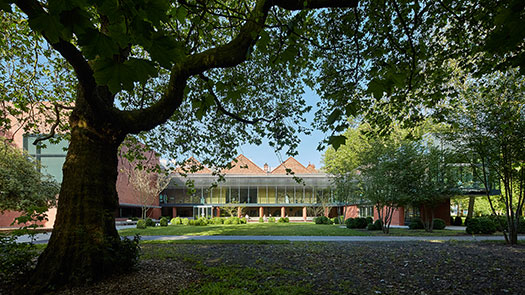 Tuesday 22 January 2019
Tuesday Talk: Margot Heller
11am—12.30pm
The Tuesday Talks series presents leading artists, thinkers and curators who explore the driving forces, influences and sources of inspiration within contemporary art. The series is a collaboration between the Whitworth and Manchester School of Art and is programmed by Pavel Büchler.
Free, no need to book.
Margot Heller, Director of the South London Gallery, has brought the gallery from modest beginnings in 2001 to international acclaim as one of the most important venues for contemporary art in the UK. Alongside world-renowned names such as Anselm Kiefer, Steve McQueen, Chris Burden, Thomas Hirschhorn or Gabriel Orozco, she has championed the work of artists in their early careers - Bonnie Camplin, Simon Starling, Oscar Murillo among many others - and has worked on various community initiatives with the residents of local housing estates, schools, social services and off-site projects. Under her directorship the gallery expanded in 2010 into the neighbouring house, adding a studio space, and recently into the old Peckham Road Fire Station, effectively doubling the gallery capacity. The inaugural exhibition spanning both spaces, KNOCK KNOCK: Humour in Contemporary Art, was co-curated with Heller by Ryan Gander.
Image: The Whitworth, The University of Manchester (Alan Williams)