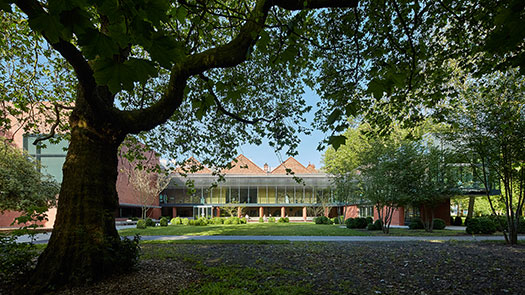 Tuesday 12 February 2019
Tuesday Talk: Mary Griffiths and Kostya Novoselov
11am—12.30pm
The Tuesday Talks series presents leading artists, thinkers and curators who explore the driving forces, influences and sources of inspiration within contemporary art. The series is a collaboration between the Whitworth and Manchester School of Art and is programmed by Pavel Büchler.
Free, no need to book.
In 2010 Manchester University Professors Kostya Novoselov and Andre Geim were awarded the Nobel Prize in Physics for their ground-breaking experiments with graphene. The extraordinary properties and potential of graphene, a one atom thick form of carbon that promises to revolutionize the material world, its origins in graphite and its links to the North West have also inspired artistic collaboration between Novoselov and the artist Mary Griffiths. The work, Prospect Planes, a video drawing accompanied by a score by the composer Sara Lowes, followed on from previous graphene-inspired projects by Griffiths and was first shown at the Great Exhibition of the North, Newcastle, in 2018. Mary Griffiths graduated from the MA Fine Art at Manchester School of Art in 2009 and her rigorous drawing practice has since established her as one of the most promising new artists in the region. A group of her drawings will be shown at Alan Cristea Gallery, London in Protest and Remembrance from 28 February. She is also Senior Curator of Modern and Contemporary Art at the Whitworth.
Image: The Whitworth, The University of Manchester (Alan Williams)