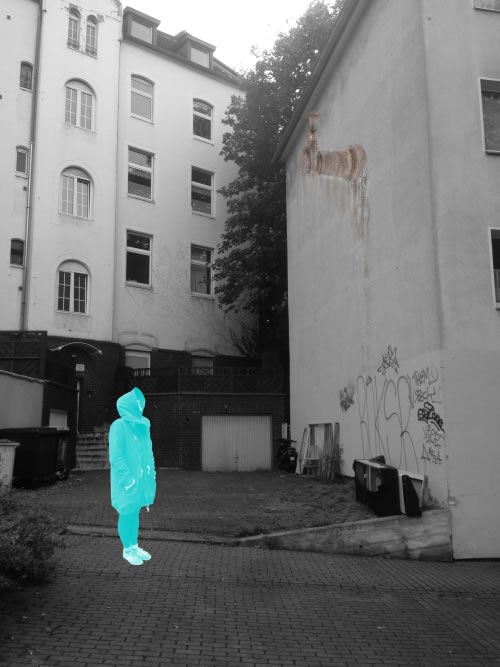 Architects and artists collaborate for FAVORITEN Theatre Festival
31 October 2016
Unionviertal field visit provides inspiration for site-specific installations, performances and artifacts
Students from the Urban and Spatial Experimentation atelier of Manchester School of Architecture and Manchester School of Art Fine Art students have been working in collboration to develop site-specific installations, performances and artefacts in response to a field visit to Unionviertal. 
Unionviertel or 'Union District' is a district in the West of Dortmund that is known for having a young population and is an area where a large amount of innovative urban redevelopment is taking place.
This dynamic location served as the inspiration for the collaborative projects between the architecture and art students, and from the resulting developments, five were selected to be realised for the FAVORITEN Theatre Festival 2016/2017; which has a thirty year heritage of bringing exciting performance art to Dortmond every two years.
The selected student's work was showcased at the festival from 23 September – 2 October, in the very surroundings that inspired them.
'The inclusion of our project in the Theater Festival FAVORITEN is truly reflective as to what we as architecture students strive for– for our work to transform from paper into reality and impact communities, allowing for individuals to collaborate in ways that promote healthier city living', said students Esther Frimpong and Zena Moore. 
This has therefore been a wonderful opportunity to showcase the knowledge we have gained from our atelier at present, USE (urban spatial experimentation).'