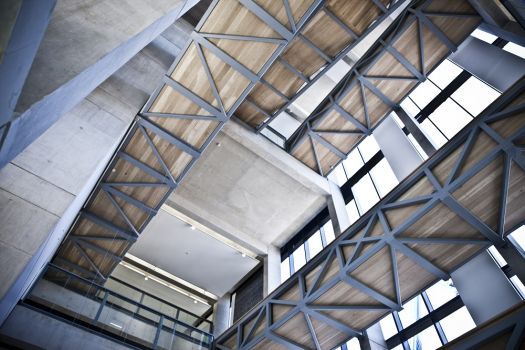 New for 2019
26 October 2018
As one of the largest art schools in the UK, we are always looking to offer courses that will help you develop the skills you need for your future creative career.
With that in mind, we are excited to announce a range of new courses that are now accepting applications through UCAS. The new courses offer exciting opportunities across a range of disciplines.
Drama and Contemporary Performance
This unique course focuses on innovative practices in contemporary performance and dramatic theatre. It's been designed with future theatre makers, performers, directors and producers in mind and combines artistic practice, academic enquiry and professional development. Currently based at the iconic 70 Oxford Road building, from 2020, the course will move to our new Arts and Humanities building connected to the School of Art.
Product Design and Craft and Product Design
Our current Three Dimensional Design course has been developed into two new degree options. Both 'Product Design' and 'Product Design and Craft' have been developed to look at the reasoning for objects that surround us, from the cherished personal items to the functional. Through a programme of study that explores our understanding of the material world, you will learn how to be a designer and maker of objects that enhance our daily interactions.

To find out more about these or any of our courses for 2019, please get in touch with our Course Enquiries team here.