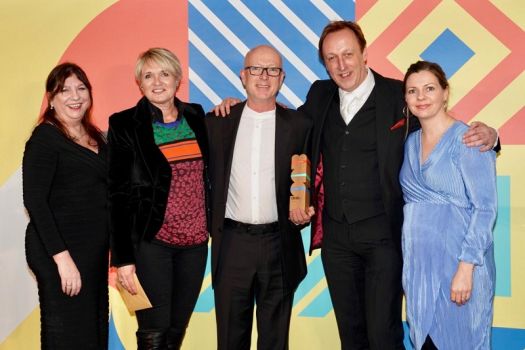 School of Art collaboration wins prize at Manchester Culture Awards
15 November 2018
Partnership with Bruntwood gives students opportunities to create creative work across Manchester
Manchester School of Art's prolific partnership with property company Bruntwood has won Best Business Partnership at the Manchester Culture Awards 2018.
The award recognises the longstanding and fruitful partnership between the School of Art and Bruntwood, giving students from all creative disciplines the opportunity to work to the brief of a real client, with the results displayed in prominent locations across Manchester.
Briefs are developed jointly between Bruntwood and School of Art staff, and all of the work produced is assessed as part of the curriculum.
During the last academic year alone, these collaborations have included nine Textiles in Practice students commissioned to create artwork for Bruntwood's Oxford Place property on Oxford Road, with one of these subsequently chosen to display her work in the street-facing window of Manchester One on Portland Street in what is now referred to as the 'Textiles in Practice Window'.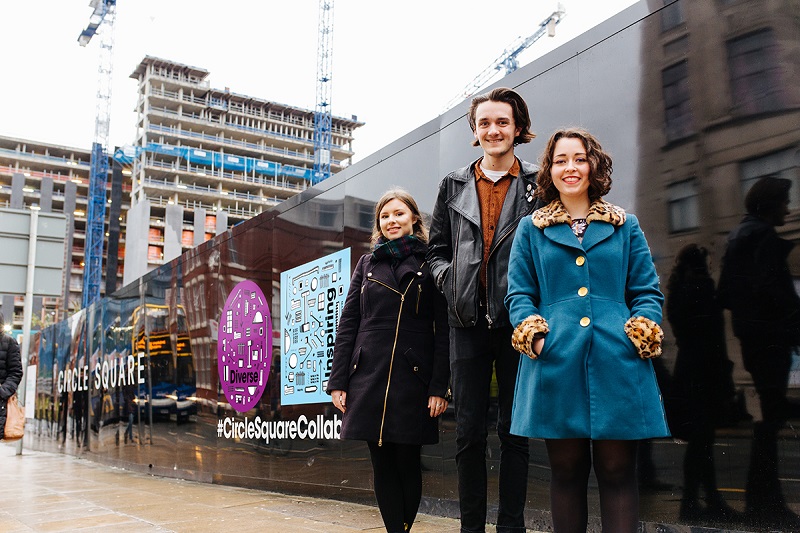 As part of the Unit X festival in 2018, 125 first-year Filmmaking, Photography and Animation students created innovative short videos for Bruntwood's Digital Art Space in their Neo property.
Five final-year Architecture students also worked with 20 first-years on the 'Urban Greening' research project for Alberton House on Parsonage, and a group of postgraduate students carried out a photography project and exhibition with Bruntwood as part of their Professional Platforms unit.
Bruntwood even funded copyright protection for former Textiles in Practice student Hannah Elisabeth Jones' new Bio-Marble material in 2017 after it was on display at Oxford Place.
Elsewhere, there was success for Gavin Parry, Senior Lecturer in Photography, who was part of the creative team that put together the 'What is the City but the People?' runway event at Manchester International Festival 2017. Parry was the photographer for the unique curtain-raiser for last year's festival, which won the Best Event award.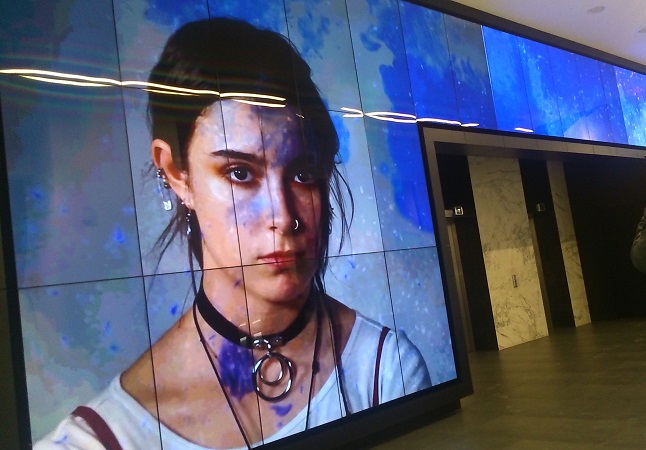 Penny Macbeth, Dean of Manchester School of Art, Manchester Metropolitan University, said: "We are delighted that Manchester School of Art's innovative collaboration with Bruntwood has been recognised in this way.
"Through working closely with industry partners such as Bruntwood, we are able to deliver opportunities for students from all creative disciplines to gain a greater professional edge by exhibiting their work to new audiences across Manchester."
Organised by Manchester City Council, the Manchester Culture Awards are an annual celebration of the people, groups and organisations that have contributed to the city's cultural scene. These include those involves in the promotion of the arts including Museum, Heritage, Visual Art, Music, Theatre and Performance, Dance, Film and Broadcast Media, Literature, Digital Art, Photography or Craft.
All nominees must be based in the City of Manchester, have a track record of delivering activity for the benefit of the people who live in or visit the city, or that benefits the local economy.