Alnoor Mitha
MA FRSA
Senior Research Fellow (Asian Cultures)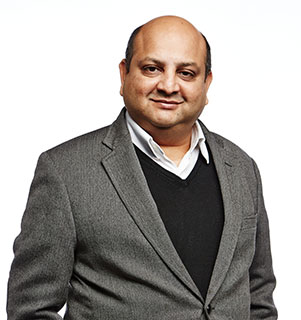 Alnoor Mitha FRSA
Alnoor Mitha is a Senior Research Fellow (Asian Cultures), Manchester Metropolitan University, and the research Centre leader for Asian Cultures. He is an honorary Fellow at Winchester School of Art at Southampton University and a trustee for Cubitt Artists.
Alnoor has over 20 years experience working in Britain and internationally, as artist, curator, writer, and producer. He is cultural and artistic policy advisor to numerous arts organisations including the British Council, and international Biennial Foundation. He is the Founding Artistic Director of the award nominated Asia Triennial Manchester, (2008 – present), Alnoor has supported young and emerging Asian artists in the country including, Rashid Rana, Imran Qureshi, Subodh Gupta, Shilpa Gupta and Shamsia Hassani.
Previously he was the artistic director of Shisha the international agency for contemporary South Asian crafts and visual arts (2002 -2011).
Alnoor has been invited to curate the Colombo Art Biennial, Sri Lanka (Nov – Dec 2016), and an exhibition of the distinguished celebrated sculptor Anish Kapoor in Norway during (2018).
Research
Alnoor Mitha is a member of:
A selection of recent research outputs.
Books
Mitha, A. Makhoul, B, 2016. 'Conflict and Compassion, A paradox of difference in contemporary Asian art', Home Manchester 2, Tony Wilson Place, Manchester M15 4FN, UK.
Mitha, A., Kennedy, B., Wainwright, L., 2014. 'Triennial City Localising Asian Art', Cornerhouse.