Dr Alison Slater
Lecturer
Art History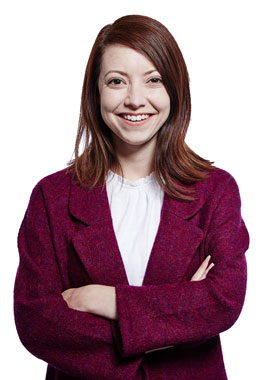 Alison Slater is a lecturer in Design History. Her research focuses on encounters with dress, particularly working-class dress, using oral history and material culture approaches. She is interested in the relationships between objects and identity, history and memory, and how immaterial ideas such as emotions, feelings and memories can remain important beyond the lives of people and even the material objects.

Alison is Unit Leader for Contextualising Practice 1: Material Cultures and Contextualising Practice 2: Fashioning Identities.

Alison was appointed as an Associate Lecturer in 2008 and joined the permanent staff in February 2013. She completed her PhD, funded by the AHRC, at MIRIAD in 2011. She has an MA in Textiles from MMU and BA (hons) in Textile/Surface Design from Bolton Institute of H.E. (now the University of Bolton). Alison has also worked for the University of Bolton and the University of Salford.

Alison collects objects associated with early twentieth century sewing, textiles and dress and uses some of these as a resource for teaching. Her research around 'bequeathed identities' explores the objects that are left behind after death and what they say about the identity of their former owners.

Alison's doctoral research, entitled 'The Dress of Working-Class Women in Bolton and Oldham, Lancashire 1939 to 1945', used oral history methods to investigate working-class memories of dress in the North West, while also questioning the nature of memories as historical evidence. Her findings challenge existing ideas about experiences of clothing rationing and the Government's 'Make Do and Mend' campaign. More recent research has considered the impact of materiality in memories of dress.

In 2013, Alison worked with Touchstones, Rochdale to research an 1895 signature quilt in their collection, aiming to discover why it was made, who made it and to identify some of the 198 signatories and their connections. The quilt was displayed as part of Lynn Setterington's 'Please Sign Here' exhibition alongside the research findings and a new quilt made by Lynn in response to the original.

In addition to her Textiles/Fashion work, Alison has collaborated with Castlefield Gallery to research into Artists in Greater Manchester (2014) and opportunities for artist development ('Analysing Artists' Continual Professional Development: Towards an integrated approach to talent development', 2012). She is a member of the Manchester Centre for Youth Studies and interested in research around teenage and childhood experiences of dress.
Research
Alison Slater is a member of the Visual Culture Research Group.
A selection of recent research outputs.
Exhibitions
Setterington, L. and Slater, A., 2013. Please Sign Here, Touchstones, Rochdale, December 2013-March 2014.
Book Chapters
Slater, A., 2010. 'Make-do-and-Mend: 'Leisure' or 'Work' in the Lives of Working-Class Women in Bolton and Oldham, Lancashire 1939-1945?'. In Snape, R. and Pussard, H. (eds.) Recording Leisure Lives: Sports, Games and Pastimes in 20th Century Britain, pp. 41-55, Leisure Studies Association, Eastbourne.
Journal Articles
Slater, A., 2014. 'Wearing in memory: materiality and oral histories', Critical Studies in Fashion and Beauty, 5: 1, pp. 125-139.
Other Outputs
Slater, A., 2014. 'Artists in Greater Manchester'.
Slater, A., Ravetz, A. Lee, K, 2013. 'Analysing Artists' Continual Professional Development (CPD) in Greater Manchester: towards an integrated approach for talent development', Report on pilot study conducted by MIRIAD and Castlefield Gallery.
Slater, A., 2013. ''Mrs Worth's Autograph Quilt (Rochdale, 1895)' for Please Sign Here, Touchstones, Rochdale, Dec 2013- March 2014.'.