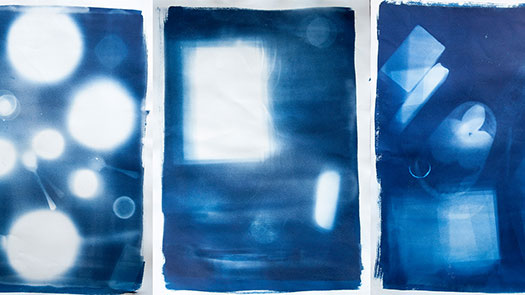 Interiors
MA
Interiors
1 year
(
full-time
)
or 2 years
(
part-time
)
The subject of Interiors is a dynamic and nimble discipline which moves between the fields of Architecture and Design, creating diverse responses that have a strong desire to improve the lives of those who interact with existing buildings and interior space.
You will investigate and interpret interior space, inside and outside of the traditional architectural envelope, considering adaptive re-use, human occupation, spatial experience and social innovation as potential catalysts for design propositions.
Projects may manifest in a variety of outcomes and allow you to work in depth in your chosen speciality such as interior architecture, commercial interior design, exhibition design, branded environments, environmental graphics, performance or set design, temporary installations or 'event' design, furniture or artefact design.
Interiors students are best characterised by their ability to underpin conceptual enquiry and intellectual curiosity with design/architectural theory, combined with strong technical knowledge and communication tools. Collaboration, and the ability to work with a variety of disciplines, is a strong aspect of the course.
Features
—

Specialist workshops in the School of Art - including wood, metal, textiles and glass - provide students with opportunities to explore materiality, fabrication and realisation of ideas.

—

Studio teaching is underpinned by design research methodologies and engagement with industry.

—

This course has strong affiliation with Design Cluster MA's. Students engage in shared design 'Options' unit with all postgraduate design students, which offers cross-faculty learning opportunities.
Course Content
Year 1
(

MA Full-Time

)

The MA in Interiors is composed of four core units plus one option unit, totalling 180 credits.
Design Thinking
This unit introduces an applied understanding of how design can be used as an iterative process for creative problem solving. It will enable you to understand how to apply design thinking processes to your specialist area through understanding users, challenging assumptions, redefining problems and creating innovative solutions to prototype and test. The unit will also provide a broad introduction to research methodologies, strategic research planning and research design. A range of design thinking tools will be introduced and explored before you undertake an in-depth project that provides opportunities for experimentation leading to innovative solutions.
Design Studio 1
This unit introduces students to set contexts in which to conduct in depth research and scoping to enable self-initiated personal positioning within the fields of Interior Design or Interior Architecture. Intellectual curiosity and conceptual risk taking are encouraged in the fostering of thought-provoking interiors. Students will critique and contextualise real design world applications and where possible, collaborate with communities or clients where design thinking is applied to solve specific issues concerning the human occupation of space and/or the adaptive re-use of buildings.
This unit will establish the research and conceptual positioning of the Major Design Project completed on Design Studio 3
Design Studio 2
Building upon the research, scoping and positioning of work undertaken in Design Studio 1, with specific emphasis on developing the Interior in detail. Students will undertake creative exploration and experimentation using appropriate methods such as visual representation, material investigation and prototyping at a variety of scales, as appropriate to their chosen area of specialism. Technical detail exploration is encouraged through collaboration and specialist workshop input, and the testing or ideas through studio critique.
This unit will establish the development and technical understanding of the Major Design Project completed in Design Studio 3
Design Studio 3
This unit sees the culmination of work undertaken in Design Studio 1 and Design Studio 2 as the resolution of a substantial body of Interior Design or Interior Architecture work, typically known as the Major Design Project. Students will synthesise and resolve studio outcomes, with high quality visual communication and convincing oral presentations to their professional audience. Alongside this major body of studio work, students will undertake significant body of written work which critically engages the theoretic underpinning to studio work, articulates individual design process, technical rigor and professional ambition.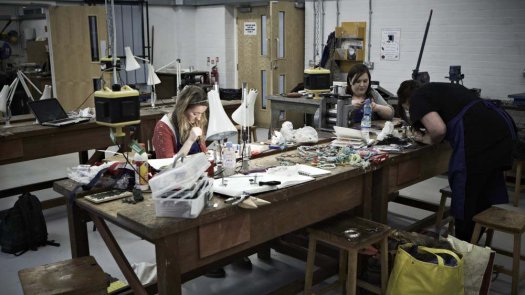 Resources
We have developed a dedicated postgraduate area occupying an entire floor of the main School of Art building, offering an exciting space to be, both intellectually and practically. The centre is located in the Chatham Tower with studios, design laboratories, seminar rooms and extensive workshops that form the nucleus of this vibrant, cross-disciplinary learning environment.
Find out more about Manchester School of Art's facilities.
Student Work
Visit our online MA Show galleries to see examples of recent work by our postgraduate students.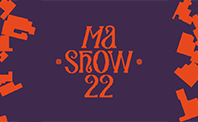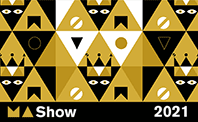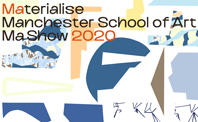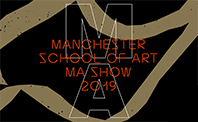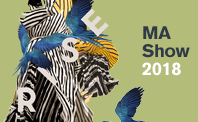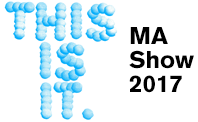 Graduates
We cultivate highly motivated, independent and creative thinkers who can transfer their skills into the creative marketplace, as entrepreneurial innovators, freelance practitioners and innovative team players. Past graduates predominantly achieve graduate-level positions or practise as sole traders, design studio artists, exhibiting artists, museum curators, archivists, researchers, academics, community practitioners, specialist technicians and filmmakers at national and international levels.
Making an Application
Entry Requirements
2:1 BA (Hons) Interior Design/Interior Architecture or equivalent Architectural or Design undergraduate degree, completed within five years of the postgraduate course application.
Equivalent EU/international qualifications are also accepted.
Applicants who do not meet these criteria will be considered on a case-by-case basis. Other professional qualifications or degree disciplines will be considered on merit and/or with relevant professional experience.
We require the submission of a digital portfolio to evidence design/architectural practice and research, and may request an interview as part of the application process.
Overseas applicants will require IELTS with an overall score of 6.5 with no less than 5.5 in any category, or an equivalent accepted English qualification.
How to Apply
Please apply online using the link below. In your personal statement please include a web address to an online portfolio containing a selection of images or videos of your past work. You should also explain how you would like to develop your practice during the course.
Fees
2023 Entry
UK and Channel Island Students
Full-time fee: £10,000 per year. Tuition fees will remain the same for each year of your course providing you complete it in the normal timeframe (no repeat years or breaks in study).
EU and Non-EU International Students
Full-time fee: £19,000 per year. Tuition fees will remain the same for each year of your course providing you complete it in the normal timeframe (no repeat years or breaks in study).
Additional Information
A masters qualification typically comprises 180 credits, a PGDip 120 credits, a PGCert 60 credits, and an MFA 300 credits. Tuition fees will remain the same for each year of study provided the course is completed in the normal timeframe (no repeat years or breaks in study).
Eligible alumni receive a 20% discount on their postgraduate tuition fees. Find out more about our Alumni Loyalty Discount.