Johnny Magee
FHEA
Principal Lecturer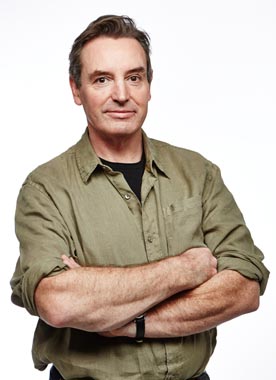 Johnny Magee is Principal Lecturer for Student Experience. He is also School of Art Admissions Coordinator and Timetabling Champion and a Fellow of the HE Academy

<iframe src="//player.vimeo.com/video/79482128" width="500" height="281" frameborder="0" webkitallowfullscreen mozallowfullscreen allowfullscreen></iframe>

As a practitioner, Johnny's research interests are in the developing field of 'Documentation Art'. He has completed work with the NHS, Police, Hallé Orchestra and Museums. He has recently completed a one year associate artist placement with Arts Council England, where he has been 'visualising' a range of their research projects.

Current work is as the Documentation Artist within The HAT Project - an international research fellowship programme based in the UK, India, Pakistan, Australia, Bangladesh and Sri Lanka.
Projects
Explore, Expand, Exchange By experimenting with low cost, temporary and innovative solutions to the problems of gallery and museum interpretation, Explore Expand Exchange provides entirely new alternatives to dry factual explanations and technologically complex solutions beyond the budgets of many institutions. . Details…
This project followed the work of 17 artists. and focused on the 'process' they undertake which forms the reserch that leads to the creation of new work. Details…
The proposed research will examine the nature and relevance of tension which exists between tradition and innovation within the Indian Sub continent, and South Asian diaspora in England. This tension is in part due to an increasing globalisation of culture, through influences from the western traditions. Details…
An exhibition at Site Gallery, Sheffield which explores 'interactivity' through new presentations of the 'documentary'. Details…
On Dog Hair and Sand The South Yorkshire Police Service with a force of 3,000 regular policemen and women, covers an area of 6,000 square miles which includes a population of 1. Details…
10 short films woven together which explore elements of the city. The films were projected on a giant screen above the stage, and music performed live with members of the Hallé Orchestra at the Bridgewater Hall, Manchester. Details…
This work looks at the hidden world of the Hospital Laundry. Soiled linen from all over the hospital - wards, operating theatres, uniforms etc. Details…
Sex death and flat pack furniture Sex death and flat pack furniture Explorations of narrative through lens and book A forum for Artists and Photographers to respond / re-act/ consider their practice in relation to ideas and concepts around narrative/ non-linear/ non-conventional narrative forms. Details…
This work produced four short films which are a 'creative' and 'abstract' response to the work of the Hallé Orchestra. Each film examines a different mode of documentation. Details…
The programme involves 20 individual research fellowships. Partner countries include India, Pakistan, Bangladesh, Sri Lanka and Australia. Details…
<iframe src="//player.vimeo. Details…
Research
Johnny Magee is a member of:
A selection of recent research outputs.
Exhibitions
Dixon, S. Magee, J, 2015. Resonance: reflections on the Great War through artworks inspired by Staffordshire collections., Museum of Cannock Chase., March 9 to April 26, 2015.
Dixon, S., Magee, J., 2015. Resonate: remembering the lost soldiers of North Staffordshire., British Ceramics Biennial, Stoke-on-Trent., 25/9/2015.
Dixon, S. Magee, J. Welsh, A., 2015. The Lost Boys: Remembering the Boy Soldiers of the First World War., Holden Gallery, Manchester, November 5 to 11, 2015.
Dixon, S., 2007. THE HAT PROJECT: Here and There., The British Council, New Delhi, India., 28 March to 24 April..
Magee, J., 2006. Pensions For Artists On Line Exhibition, www.pensionsforartists.org.uk, 2006.
Magee, J., 2005. AUSTRALIAN TOUR: Here and There Australia/UK, Jam Factory, Adelaide / Object Gallery, Sydney / Faculty Gallery Monash University, Melbourne / Toowoomba: Regional Art Gallery, Queensland), 2005 (touring).
Magee, J., 2004. 500 Metres, Explore, Expand, Exchange, Whitworth Art Gallery, Manchester Museum, November 2003 -March 2004.
Magee, J., 2004. UK TOUR: Here and There Australia/UK, School of Jewellery, Birmingham, The HUB, Sleaford, The Winchester Gallery, Winchester School of Art, Grundy Art Gallery, Blackpool, Timber Wharf, Urban Splash, Manchester, 2004.
Magee, J., 1997. Investigations of a Dog, Site Gallery, Sheffield, 1996.
Magee, J., 1993. New Contemporaries, ICA, London, 1993.
Performances
Magee, J., 2001. 'Promenade', Bridgewater Hall, 2000.
Books
Magee, Johnny, Magee, Joe, 2004. 'Damage', Periphery.
Magee, J., 2004. 'On Dog Hair and Sand', Righton Press.
Magee, J., 2004. 'The HAT Project, Here & There, Australia/UK', HAT.
Internet Publications
Magee, J., 2003. 'The HAT Web Site', HAT, www.hat.mmu.ac.uk.
Other Outputs
Magee, J., 2006. 'The HAT Project South Asia', International Research Fellowship Programme.
Magee, J., 2005. 'Spirit of Change', 4 films.