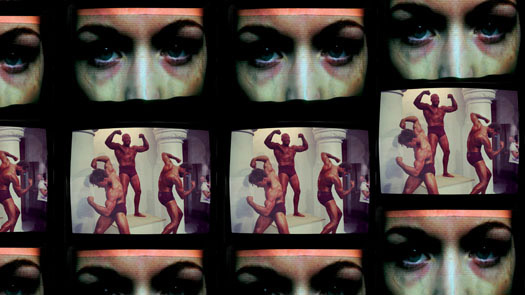 Interactive Arts
BA (Hons) Interactive Arts is a dynamic, interdisciplinary course with students engaged in working across a wide range of creative practices.
The course is outward looking and encourages interactions between students, ideas, the University, the city and beyond. Students are encouraged and supported in exploring their ideas through learning by doing, whilst challenging conventional approaches and viewpoints. Through experimentation and research, students learn a range of practical skills, which are supported by the diverse workshop facilities. They will work on individual, collaborative and work relevant projects, and develop networks with those in their chosen field.
BA (Hons) Interactive Arts is no longer recruiting.
Student Work
Visit our online Degree Show galleries to view work by final year Interactive Arts students.
Course News
Graduates
Interactive Arts graduates work and exhibit internationally, with many progressing to postgraduate study. They form strong networks, staying connected as artists, designers, makers, curators and educators. Recent graduates have worked in fields that value creativity and resourcefulness as diverse as, media, community arts, the music industry and science communication.
Graduate Web Sites
Some web sites of Interactive Arts Graduates. Please note that MMU is not responsible for the content on these sites.