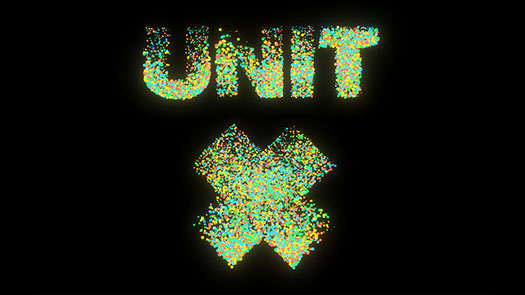 Thursday 5 May 2022
ArtSchool Open Studios
Unit X Festival
4pm—8pm
ArtSchool Open Studios celebrates the work by undergraduate and postgraduate students across our collaborative curriculum Unit X.
Join us for one evening as the Art School studios are opened up for an exhibition showcasing work in progress of collaborative partnerships between programmes, across departments, with external companies and organisations.
In these six videos, students and staff talk about Unit X and the projects undertaken in 2022.
About Unit X
The aim of Unit X is to bring together students from different specialisms to explore collaboration and develop projects in association with regional, national and international partners.
This opportunity celebrates a student-centred experience through which students utilise their disciplinary skills to work collaboratively, discover and to experiment new ways of working, enhancing their employability and interpersonal skills.
Working across year groups as well as programmes, students have the opportunity to engage with creative practice in new ways, transforming the campus to become the inverted studio for investigating new ways of learning creatively.
Projects are situated in a professional context which allows students to engage with real-life creative experiences that enrich their learning and prepare them for employment beyond the university.
The nature of disciplinary methods and cultures of practice, enable students to develop their true creative identity thus building confidence and autonomy, supported by peers, tutors, collaborators and stakeholders.
Fundamentally, students develop transferable skills relevant beyond their discipline such as problem solving, decision making, critical thinking, communication and leadership.
The opportunities presented by Unit X have resonance beyond the Art School; engaging with the city, creative discourse, and international art and design community, we ensure students have the ambition and skills to approach opportunities in the creative sector beyond their studies.